This impressive piece of contemporary architecture cuts a striking form in the undulating coastal landscape of National Reserve of Paracas, located in Ica, Peru. The red concrete fortress to ancient culture is designed by Lima-based architecture studio Barclay & Crousse, which was founded by architects Sandra Barclay and Jean Pierre Crousse, who both grew up in Peru, yet met in Paris where they spent 17 years before returning to Peru in 2006.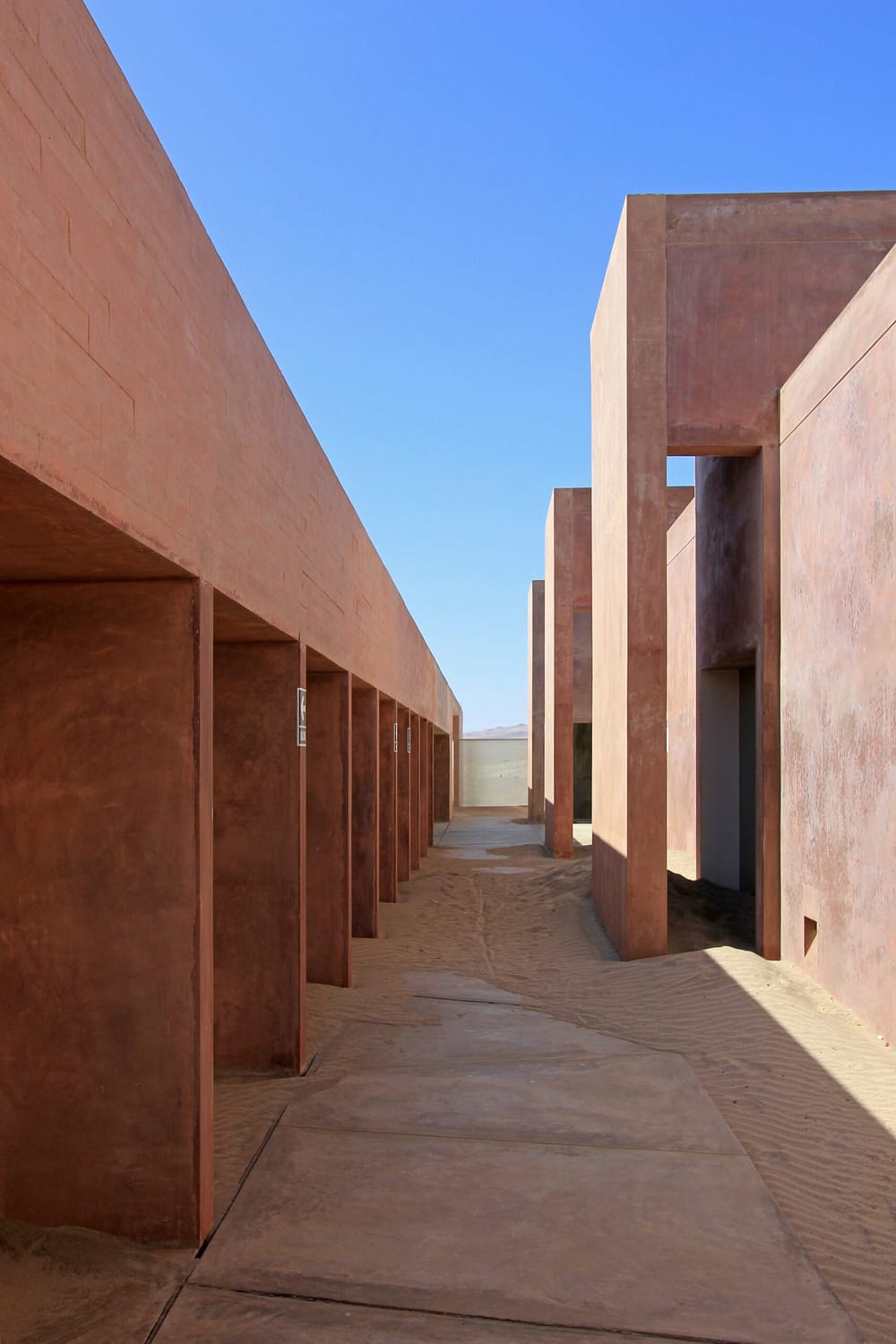 The Paracas Julio C Tello Museum, also known as the Site Museum of Paracas Culture, opened in 2016, replacing a previous museum that was destroyed by an earthquake in 2007. Its geometric form houses archaeological relics of the ancient Paracas culture, the Andean society which existed between approximately 800-100 BCE, as well as rooms for conservation of artefacts and offices for museum staff.
Visiting the museum is a powerful experience, which combines the drama of geometric architecture with the endlessly arid landscape. Visitors can explore the museum's three volumes, first lingering in the spacious entrance volume, then travelling through the architecture by open-air corridors, which frame views of the vast desert beyond.
The architecture responds closely to the landscape – Peru's most important protected reserve – forming a new, expressive layer on the surface of the earth. The tough abstract form is built of pozzolan cement, chosen for its resistance to ground salinity, and its naturally reddish colour, which blends the building with its surroundings. Meanwhile inside, the polished concrete reveals a patina similar to pre-Columbian ceramics (huacos) found in the museum collection.
Though the museum is a product of its specific context in the protected landscape, architects Barclay and Crousse see the desert as a place where new forms of expression, shape and architectural experience can be explored.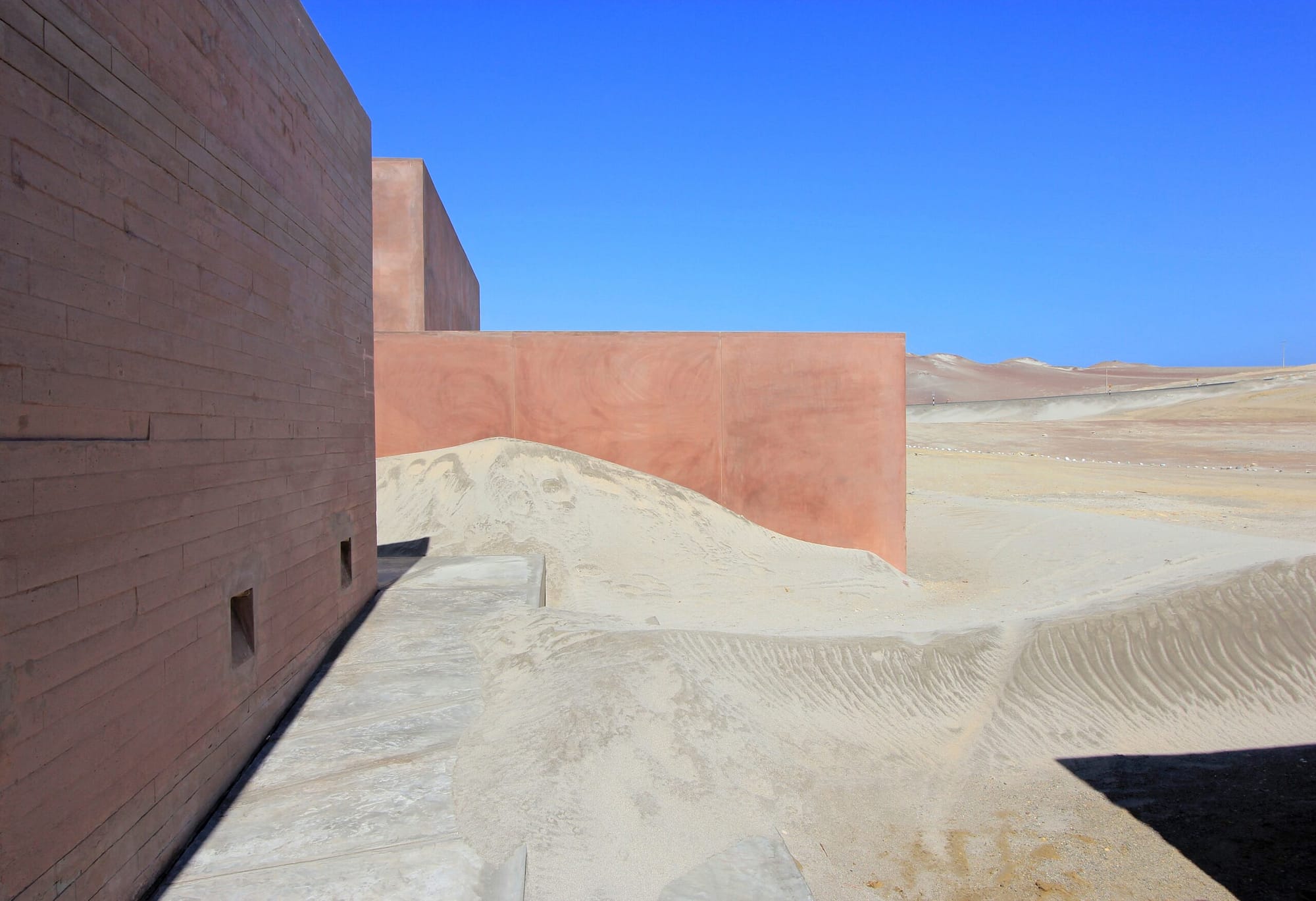 Photography credit: Jean Pierre Crousse // barclaycrousse.com