In Beverly Hills, this mid-century modern house designed by architect Alfred T. Wilkes in 1957 has been restored to glory with a new design that honours its original architecture while adding an eclectic selection of contemporary finishes. Designer Sophie Goineau – alongside architects Scott Strumwasser and Tash Rahbar, principals of Los Angeles-based firm, Enclosures Architects – drew inspiration from iconic modernist houses in California, Bauhaus and vintage design pieces.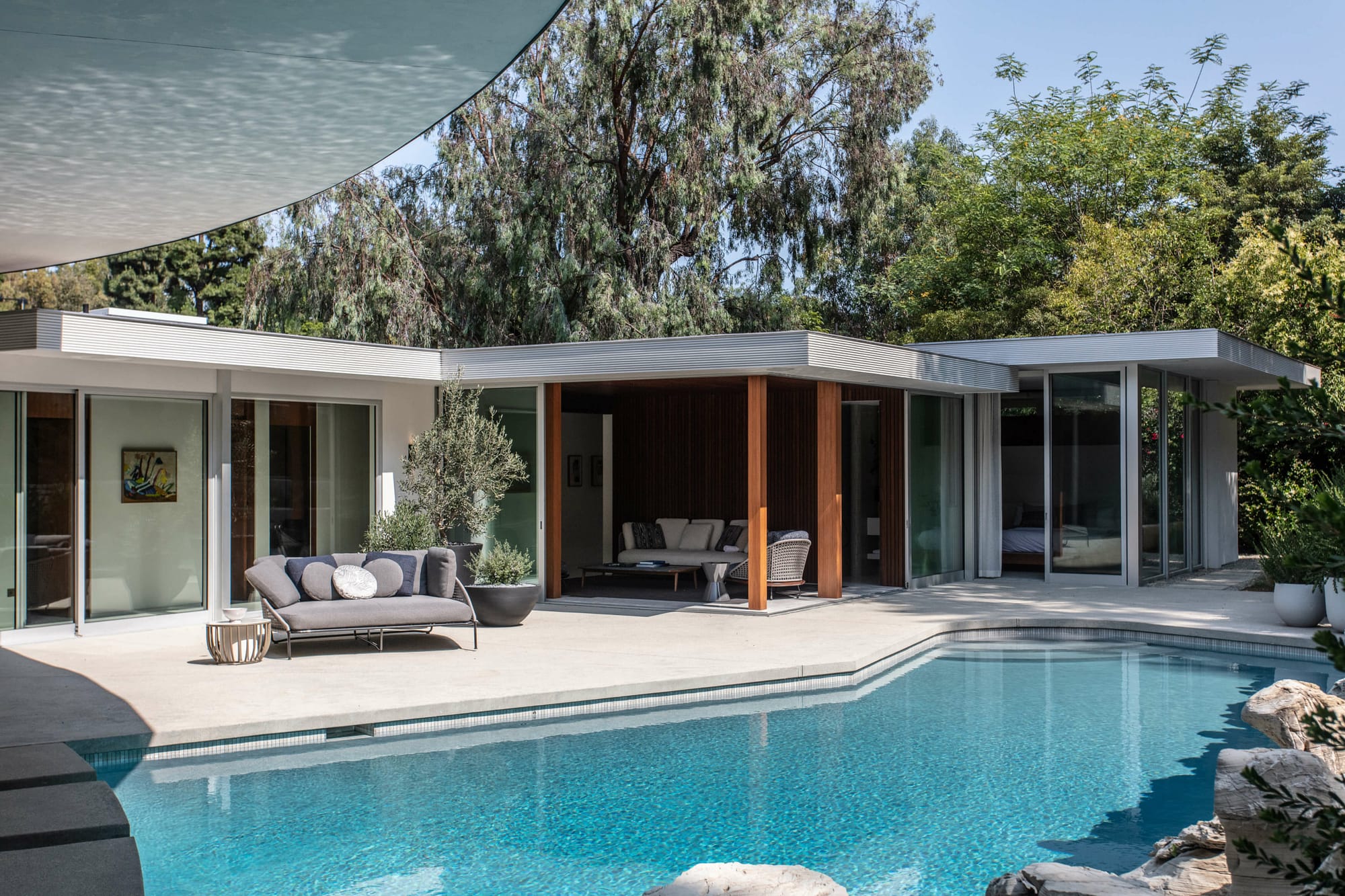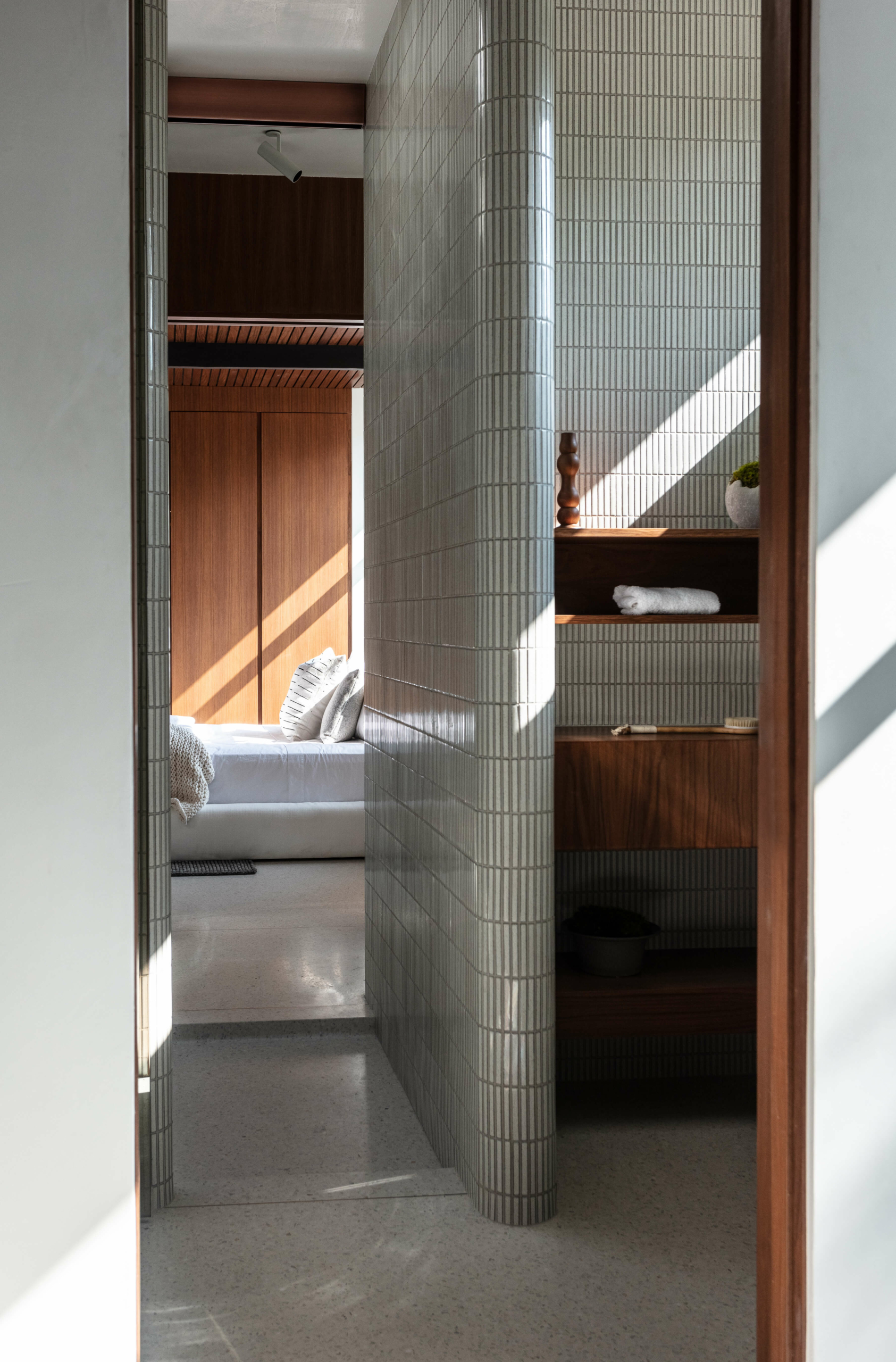 The low-rise house with four-bedrooms and an open-plan living space opens up to a terrace and pool. Inside, designer Goineau has sculpted the space with rich, textural materials – the dual-sided fireplace is built of handmade Petersen Tegl KolumbaTM clay bricks; wall partitions and doors are made of teak; wall panelling, the fluted bar and kitchen are all custom designed in walnut wood; the custom designed bathtub has been carved in Spain from a single block of Pietro Grigio stone.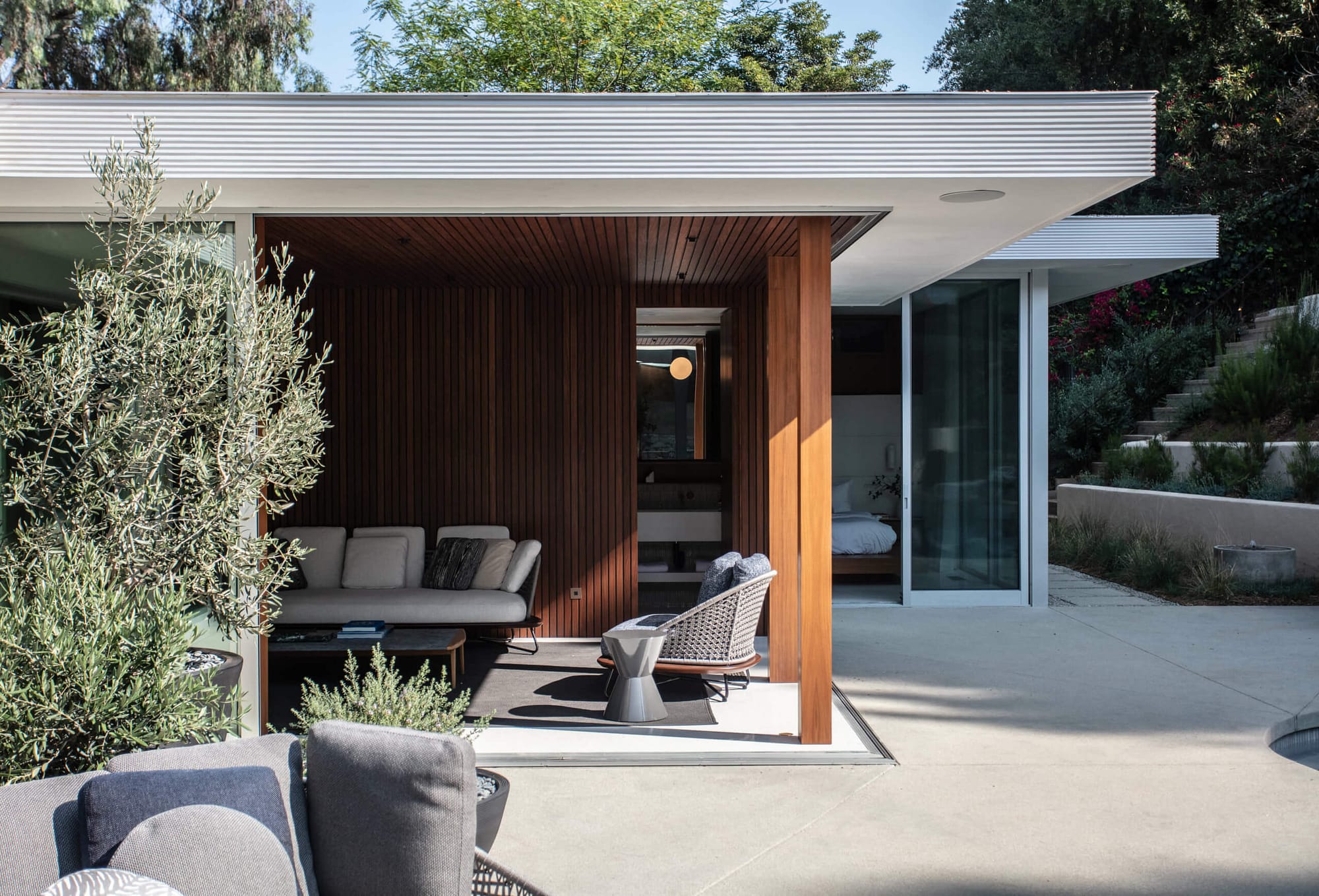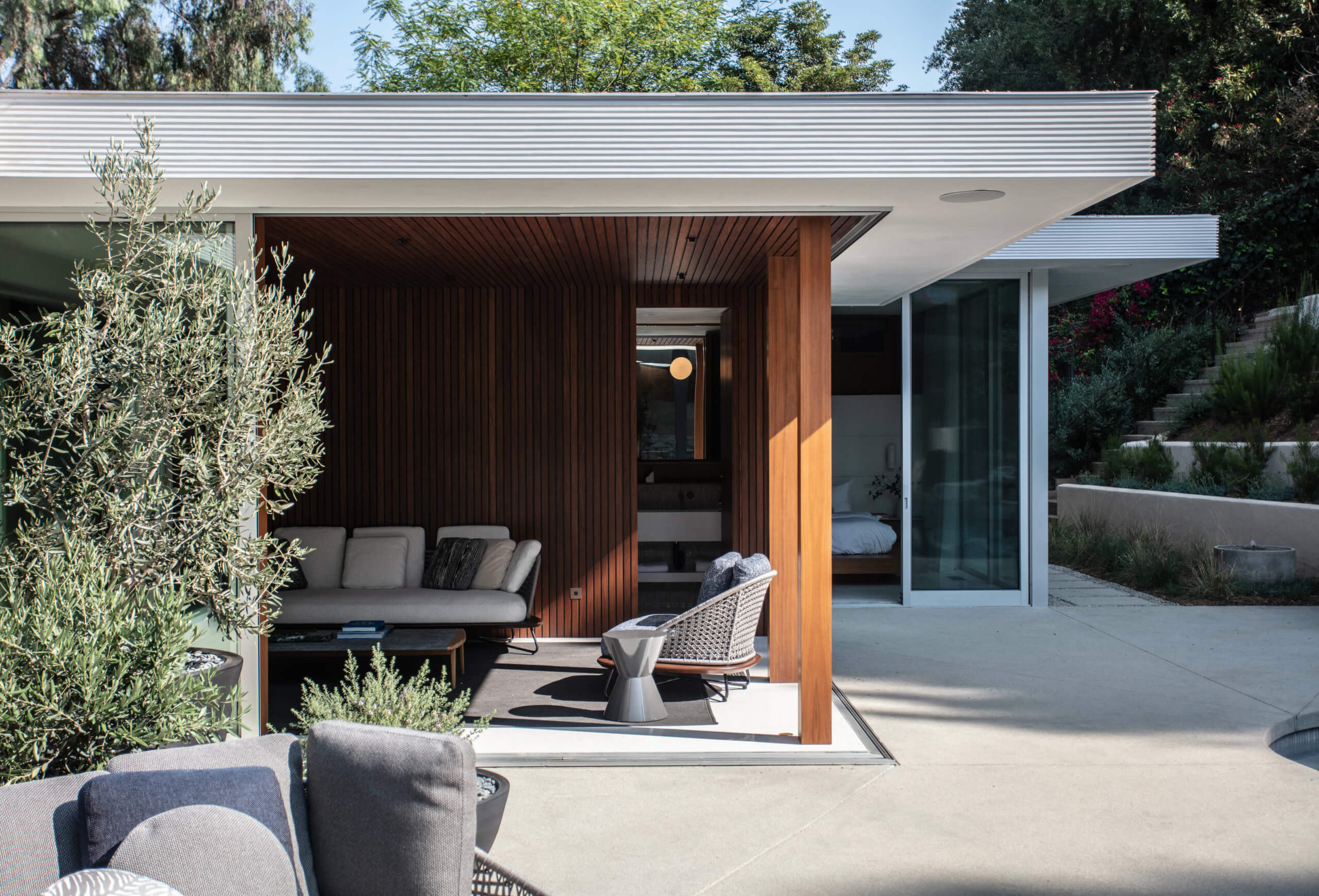 Goineau's interest in materiality is influenced by her upbringing in Quebec, where her grandfather was a woodworker and her father built high-end condominiums. As founder and principal interior designer of her eponymous Los Angeles based design firm, she takes a fully integrated approach to luxury residential and hospitality design, combining culture and philosophies to create refined comfortable and functional interiors.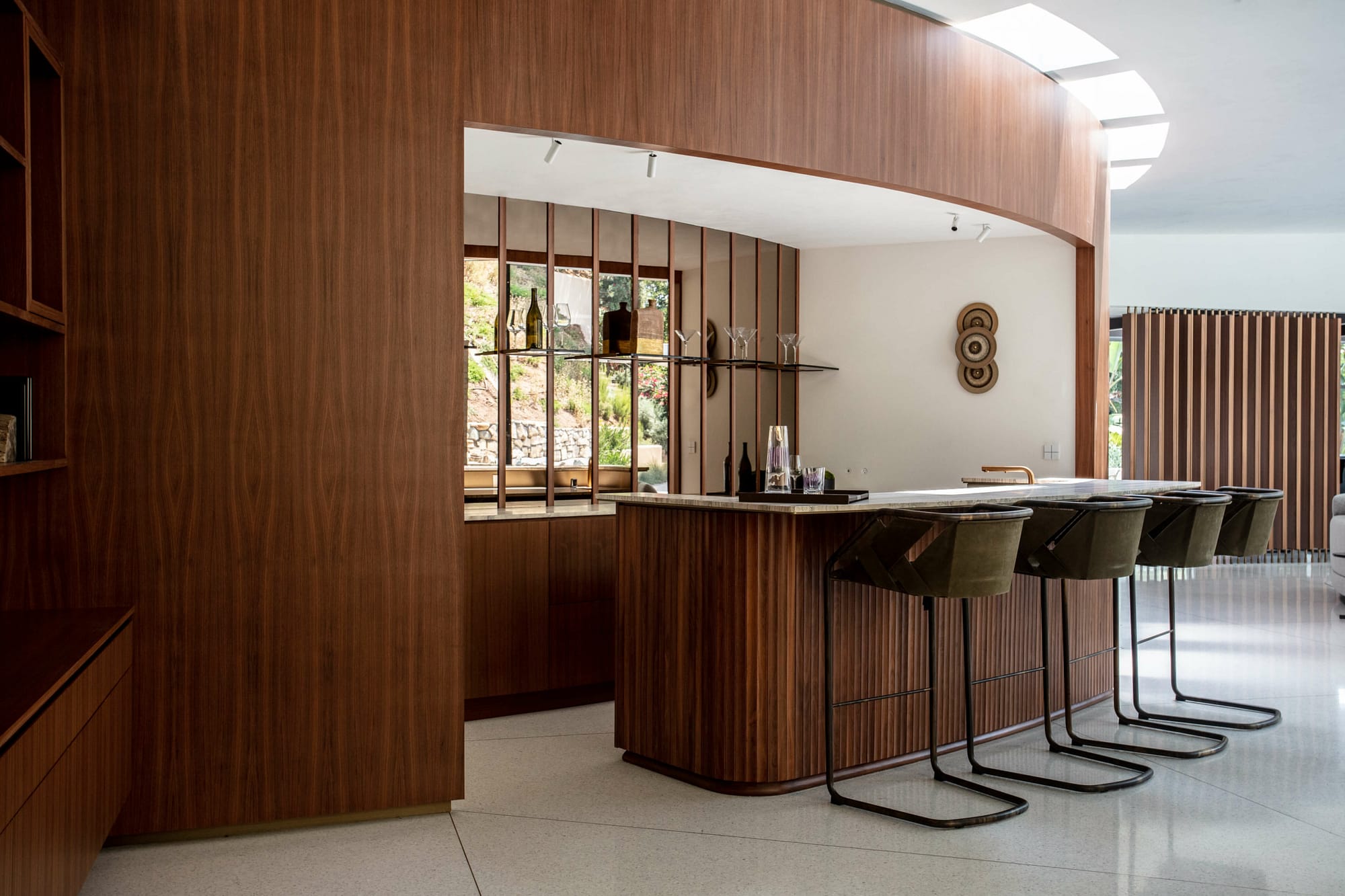 Here at this house restoration, she shows how contemporary materials, craft and iconic design choices can artfully express an era. For example, the cream Calacatta stone terrazzo flooring is inlaid with a brass pattern inspired by architecture icon Alexander Girard's textile prints designed for Charles and Ray Eames. While mid-century Flos lighting includes vintage 1960's Danish Bar sconces and the classic Glow Ball sconces throughout the Bathrooms. Every detail is considered, and the house has been reborn as an elegant ode to the past.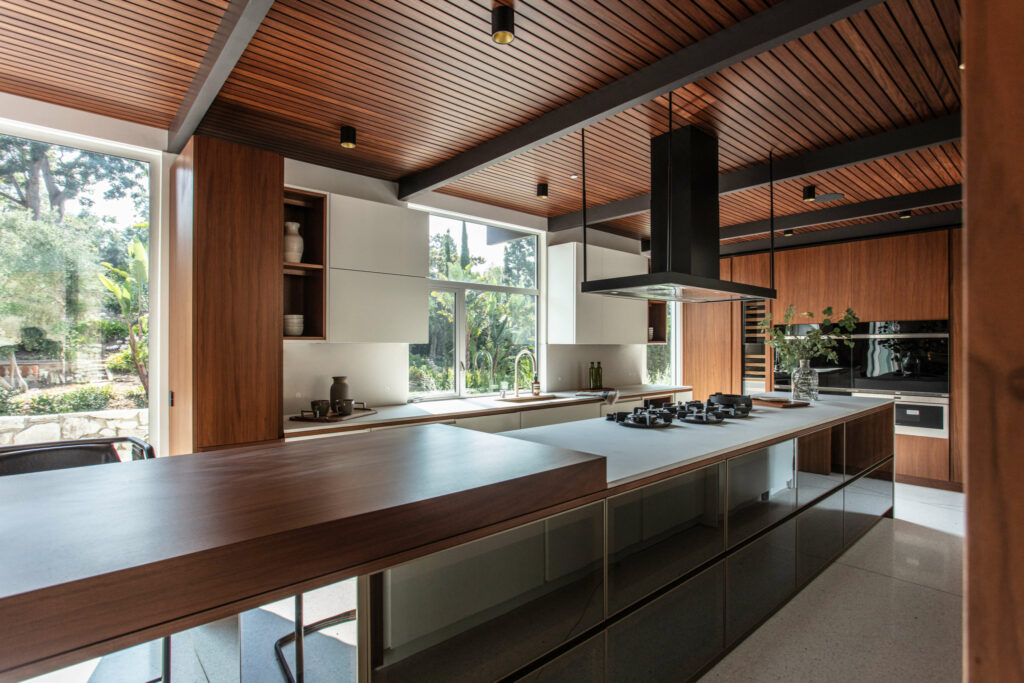 Photography by Michael Clifford