Like a fine wine, Hinterhouse has been created with age in mind. Originally, it was created to be a model for a pre-fabricated house, but has now developed into a short-term rental property with blossoming success as a result of the COVID-19 working from home trend.
In its design, the architects have cleverly used white cedar board so that it weathers alongside its wooded environment. Clearly, everything has been designed with a connectivity and appreciation back to nature, with the majority of the house almost entirely constructed with sustainably-forested native wood. As a result, Hinterhouse provides the perfect launch pad to reconnect with ones surroundings, and escape and recharge from (what is for many) the hustle and bustle of a city existence.
Name: Hinterhouse
Location: La Conception, Quebec, Canada
Architect: Ménard Dworkind Architecture & Design
Photographer: David Dworkind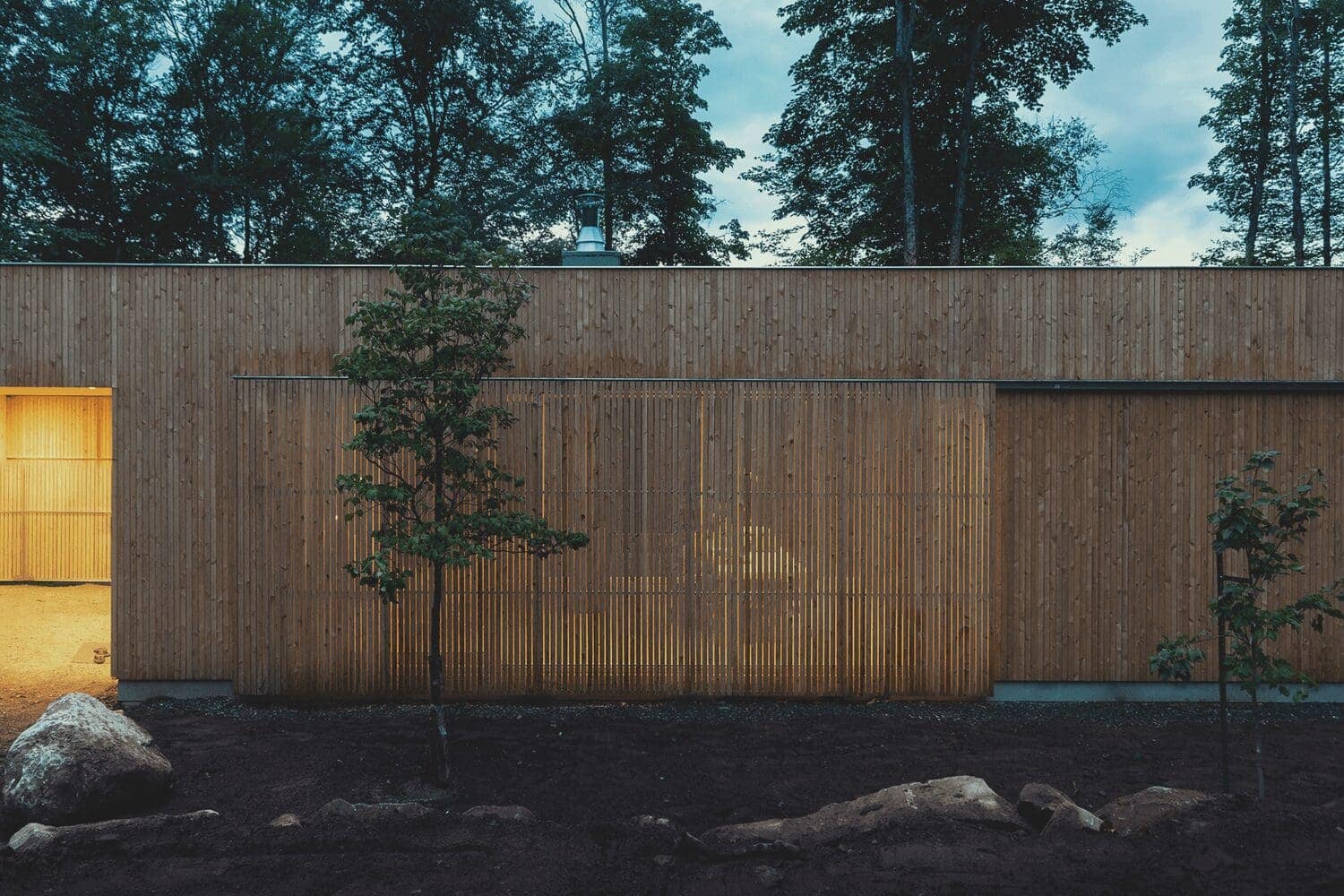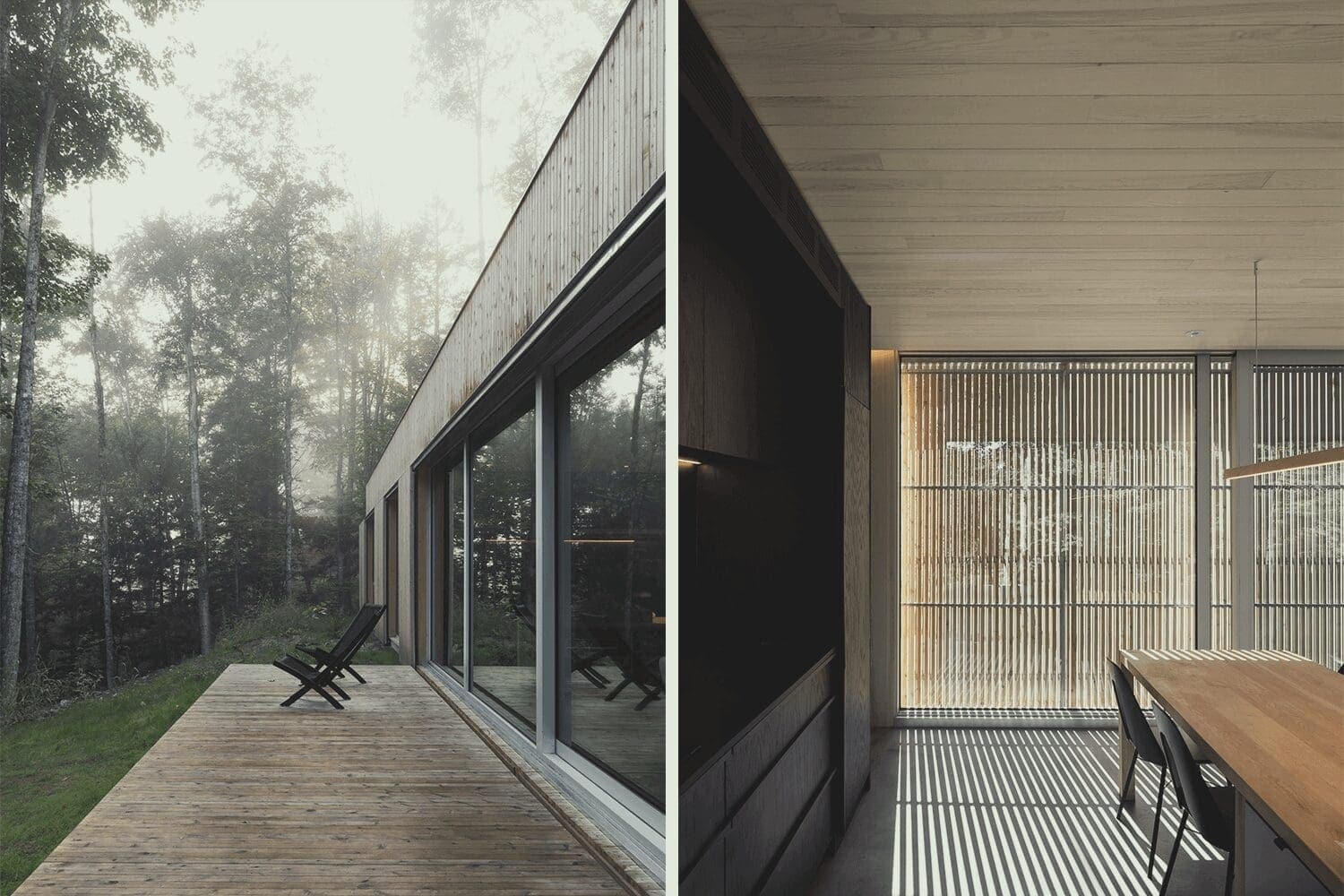 As Hinterhouse becomes even more in tune with its surroundings, it will stand as a model for what a prefabricated home could look like. Its sustainable design and material sourcing provides a conceptual look into how an escape from city life might look, strengthening ones connection to their natural surroundings. This makes it a particular favourite of the KOBU design team.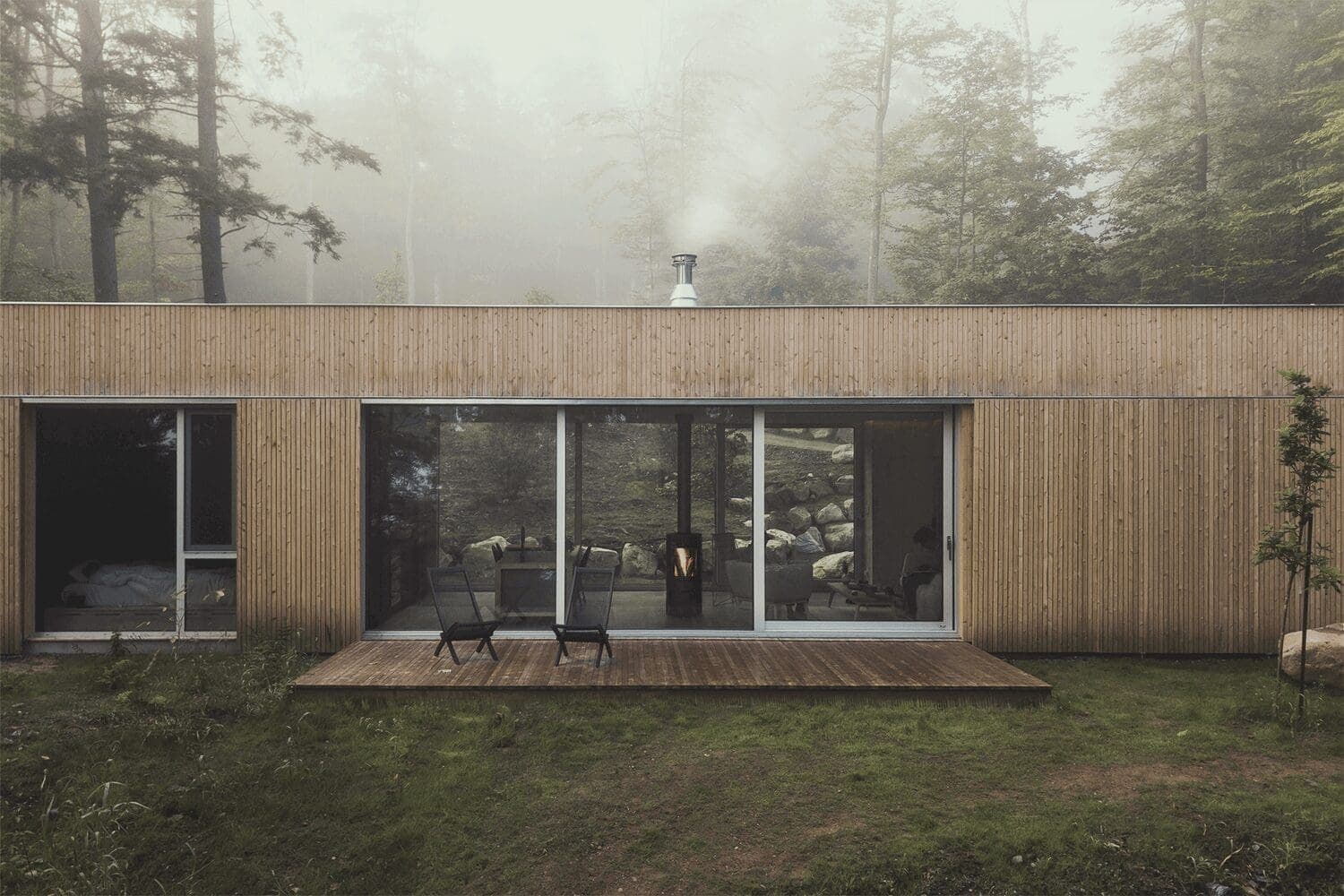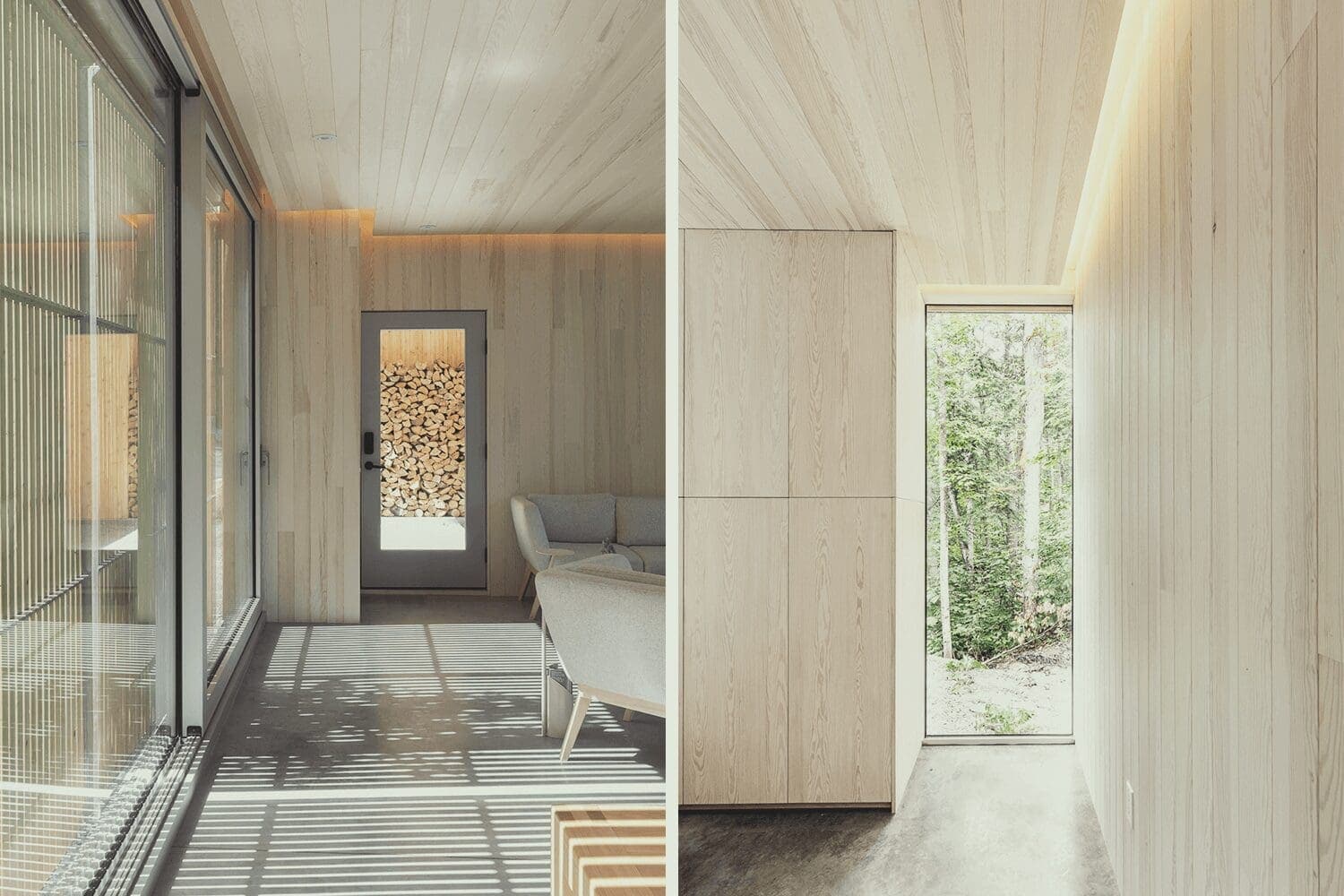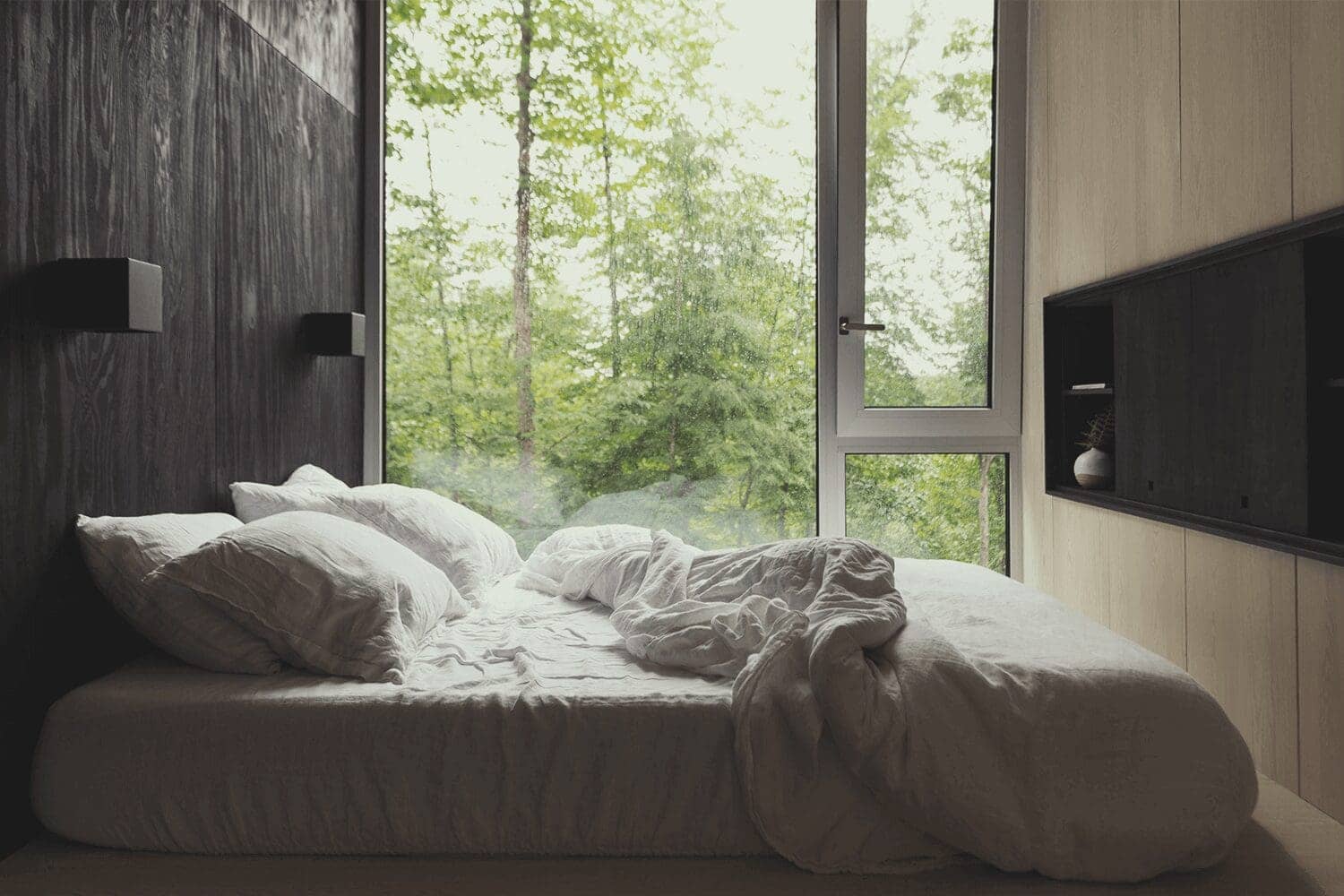 Images courtesy of David Dworkind and MRDK