In a renovated townhouse in the centre of historic Antwerp, Ilse Cornelissens and Tim Van Geloven have lovingly crafted a philosophy on sustainable living – Graanmarkt 13. The concept store, gallery, restaurant and apartment, which opened in 2010, was designed by Belgian architect Vincent Van Duysen. Behind the restored neoclassical façade, handpicked "objects for life" crossing fashion, beauty, furniture and design are displayed in light and airy contemporary interior spaces.
Graanmarkt 13 is a very personal project for Cornelissens and Van Geloven. They lived in the upstairs apartment, with its panoramic views of the city, for five years before opening it up to the public for short term and long term overnight stays. They wanted to welcome people into their concept to experience it fully – and that's the ethos at Graanmarkt 13 from the moment you step inside, whether you are browsing in the store or sitting down for brunch. "You can't compete with home, but we want people to feel very welcome when they are here. When you enter you really enter the Graanmarkt family," says Cornelissens.
From the serene bone-textured plaster walls in the ground floor store, to the buzzy basement brasserie run by acclaimed chef Seppe Nobels, the interior embodies the Graanmarkt 13 philosophy of living with both purpose and pleasure. The design shows how minimal choices and raw, elemental materials can also be warm, laidback, calm and inviting. It's a breathing example of a holistic experience that taps into the senses at every turn.
During a time that has challenged how we approach travel, Cornelissens and Van Geloven have launched a 'Staycation' concept that brings Graanmarkt 13 to back gardens across Belgium. We spoke to Cornelissens about Graanmarkt 13, the challenges of lockdown and memories of travel.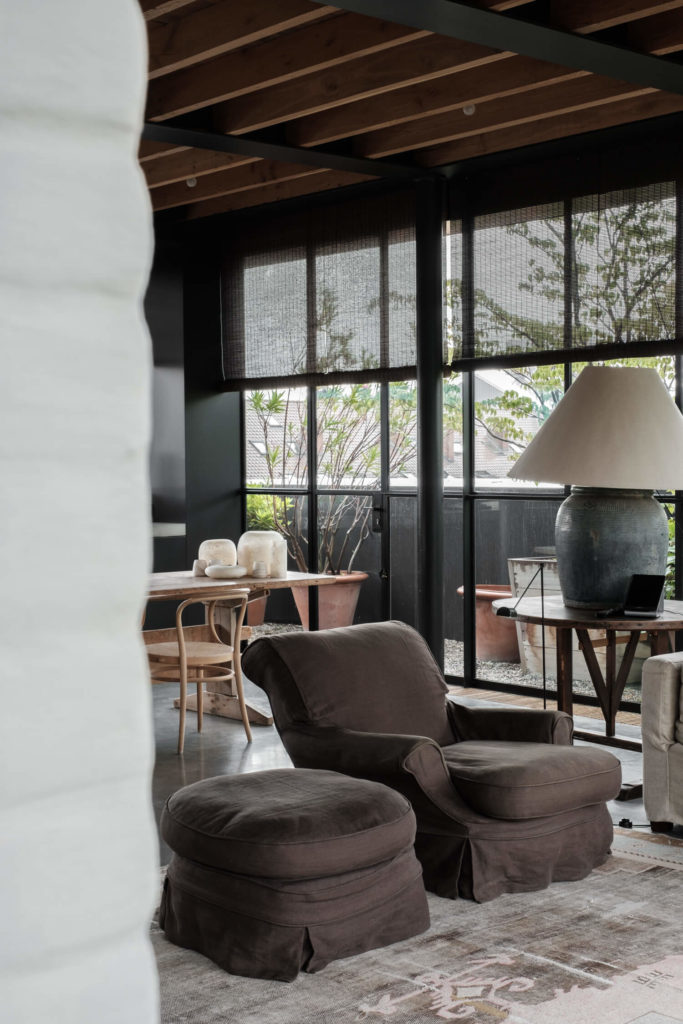 What is the philosophy of Graanmarkt 13?
Sometimes I say we are more of a philosophy than we are a restaurant, a store or an apartment. Our concept is based on a slow and healthy way of living. It's about surrounding yourself with beautiful things, leaving out anything unnecessary, and keeping it simple. We learned this philosophy through Graanmarkt 13 – with architect Vincent Van Duysen as our master. We were very young, 27, when we started working with him, and we learnt so much about how small details can make such a huge difference.
There's been a certain evolution, but we haven't changed much over the years. Even when I was a little girl, I always cherished everything I had, I was never a follower of trends. We don't chase newness, but that's why we stand out. We stay true to that. We stock fashion for a longer amount of time than other shops, and it's funny that now, people are finally listening. I hope there will be an evolution, and we will be forced to live slower and in a different way.
How do you choose the brands you work with?
I always think seasonless, genderless and sizeless. It's an evolution that's been happening in a fashion for a while. It doesn't mean that we are a black, white and navy store, it's still very necessary to have fresh and colourful pieces. We choose the brands that are not necessarily making something just because it's in fashion, but because the designers are very true to themselves. A friend said to me, your store is not really about fashion, it's about touch and feel. I love Japanese fabrics and soft cottons. That's one of the most important things for me, that I buy things I really want to wear.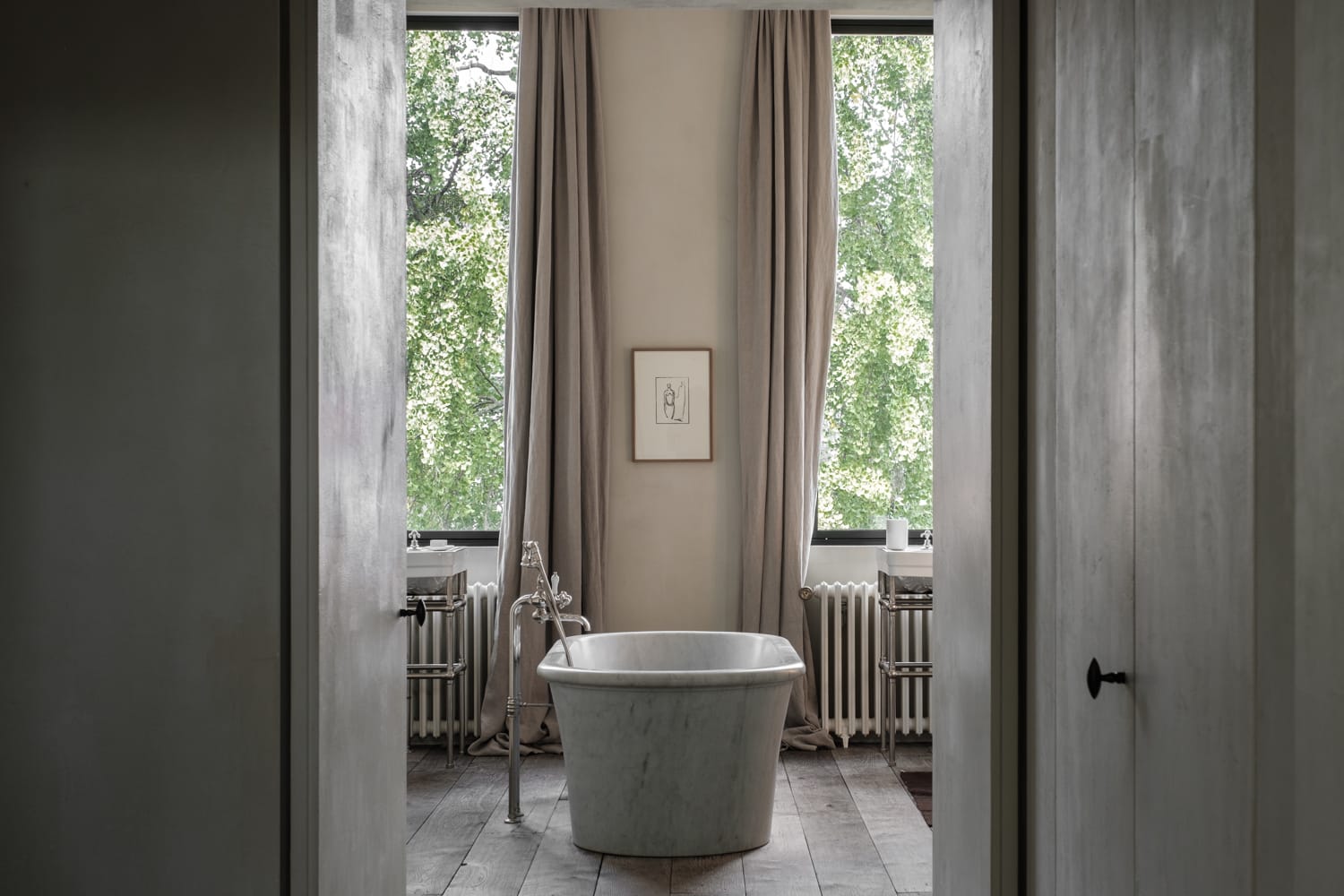 How is Graanmarkt 13 connected to Antwerp or do you see it as an international concept?
It's definitely very Antwerp. Graanmarkt 13 is a slow concept because it is located in a slow city. Antwerp has a lot of potential, but it always grows very slowly. It's not like Amsterdam or Lisbon, smaller underestimated cities that suddenly went through a boom. There is a certain stoicism to Antwerp. What I also learned from Vincent Van Duysen is to look around at the existing colour palette when creating a place. Antwerp is a grey city, it's always raining, so when you match the colours to the atmosphere, it is very restful. Graanmarkt 13 could stand somewhere else, but the philosophy grew because we are in Antwerp. And if we were somewhere else, we would still always work with local people, because they understand the city and the atmosphere.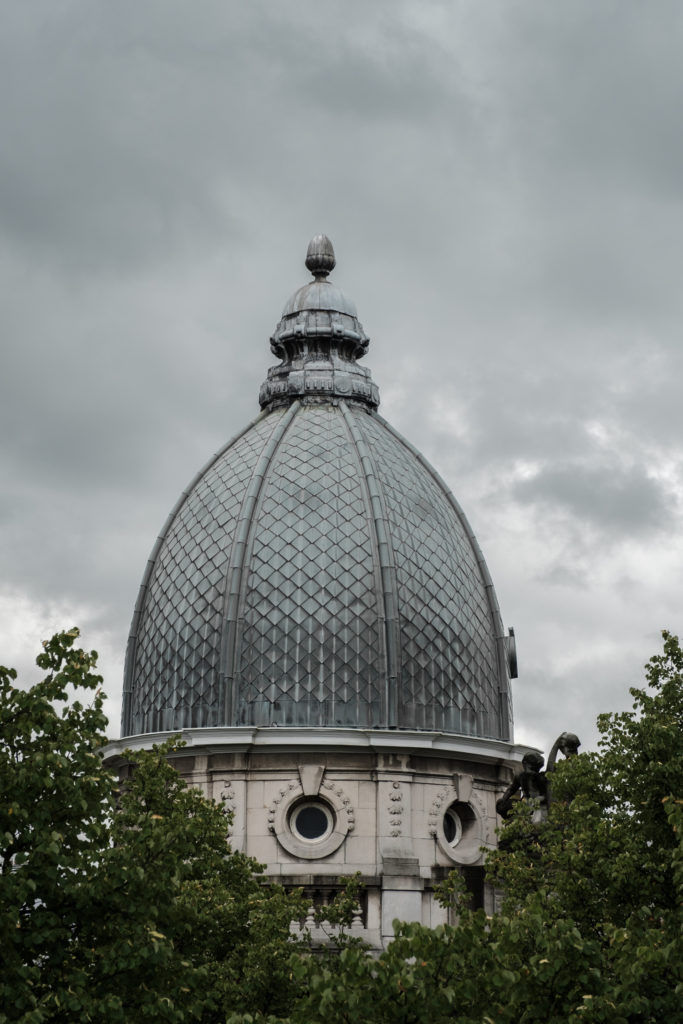 Can you tell me more about your Staycation concept?
We worked together with Cedric Etienne of Studio Corkinho, whose objects we sell at Graanmarkt 13. He is very interested in the concept of 'stillness' – he studied the lives of monks in cloisters for years. During the pandemic, we had a call and the Staycation collaboration started. We are living slower lives at the moment, and we wanted people to stand still together and enjoy what's in front of them from another perspective. You can book the Staycation for a weekend – we set up the tent on Friday night and pick it up on Monday morning. It's decorated by us, with cork on the floors and a real bed. It's quite romantic. I love it when people book it for their partner as a nice gift. You can look out of the tent and see your own home differently. Since we are usually always in a rush, this experience is very much about slowing down and finding new ways to see the things around you.
"The biggest challenge is to really desire to have unconnected moments, and enjoy what you're doing in that moment"
Do you have any advice for people seeking to disconnect and tap into your philosophy?
I think we all have the same kind of struggle, we look at our phones too much. We're connected all the time, to anywhere and anyone, which makes living very restless. Dealing with this, and making sure our children can deal with it, is a massive challenge. It's all new, and I feel like our brains aren't made for this. That's why right now we are all calling for nature. The world is in a transition and we have to learn how to handle the balance between being connected all the time and being inside yourself.
I think a good recommendation is to look closer at things, but also for longer. I read somewhere that to understand something you have to stand still and look at it for longer than 2 minutes. I was at the sea a few days ago with my three children, and when I just sat and stared at what they were doing, I felt very happy. The biggest challenge is to really desire to have unconnected moments, and enjoy what you're doing in that moment. That's very important these days.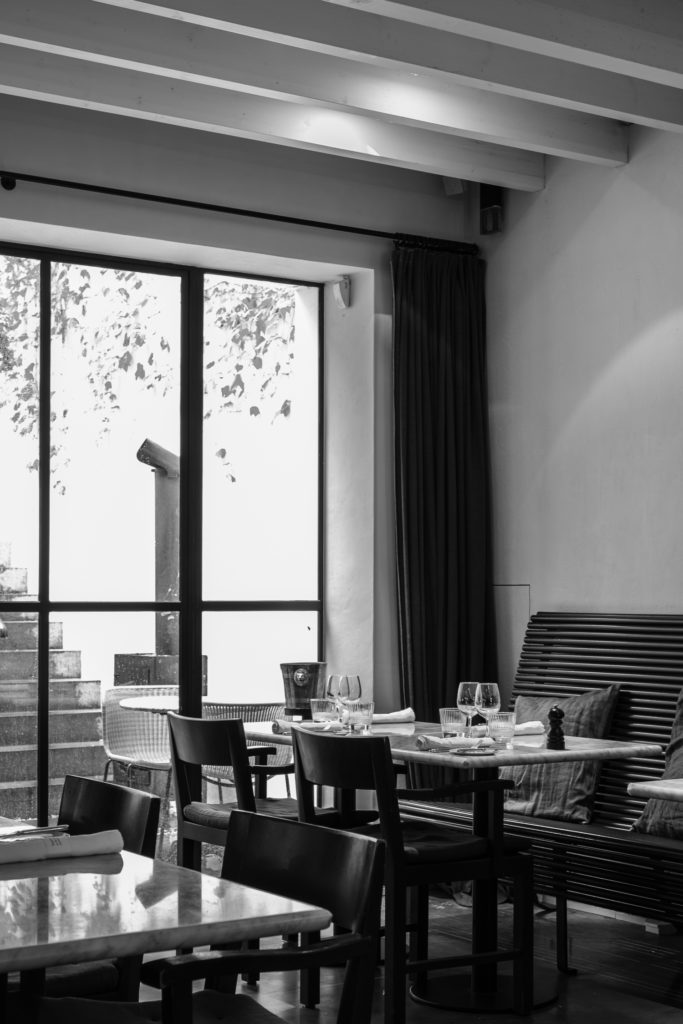 What are your travel destinations that have been most inspiring or touched you the most?
Definitely Casa Na Terra in Portugal, which is run by two very lovely people, João and Andreia Rodrigues. They have several places including, Casa Na Areia, Cabanos No Rio and the Santa Clara 1728 hotel in Lisbon, but the most beautiful place I've ever been is Casa Na Terra. It's really in the middle of nowhere. It takes about half an hour to get to the next village, so when you stay there, you really stay there and you don't go out that much. It's a very magical experience that I would recommend forever. After people stay there, they really thank the owners because the experience brings people back together.
Words by Harriet Thorpe
Photography by Thibault De Schepper