A visit to Marrakech is incomplete without a stop at the Musée Yves Saint Laurent. The mesmerising museum is adjacent to the vivid Jardin Majorelle and Villa Oasis, once the Marrakech home of fashion designer Yves Saint Laurent (1936-2008) and his business and life partner Pierre Bergé (1930-2017). The pair were both greatly inspired by the city, and the museum opened in 2017 as a permanent home for Yves Saint Laurent's extensive collection of clothing, haute couture accessories, sketches and objects.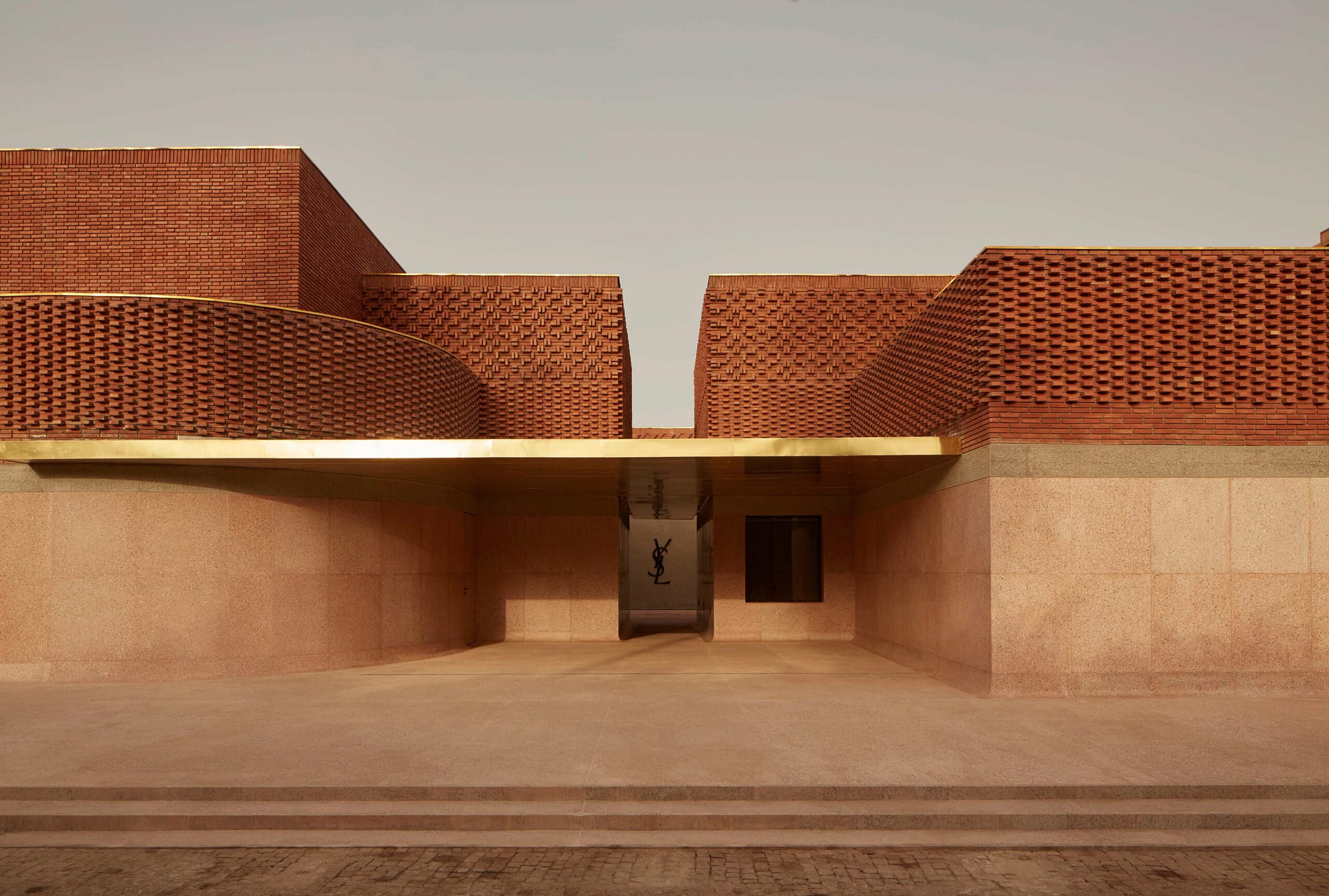 Designed by Paris and Marrakech based firm Studio KO, the museum architecture is an experience unto itself – minimalist, yet warm; luxurious yet understated. The architects have mastered a balance of light, space and texture by fusing traditional materials and craftsmanship, with emotive story-telling and geometric abstraction.
The building is made up of a series of cubed and curved volumes, built in thick layers of locally-sourced materials. Earthen-coloured terrazzo blocks made with local stone fragments and marble form the base, followed by a slim grey concrete slab. Then the top layer is formed by patterned formations of terracotta bricks, made from Moroccan earth and produced by a local supplier. The colours of the materials harmonise with the warmth of the city and its surrounding desert landscape.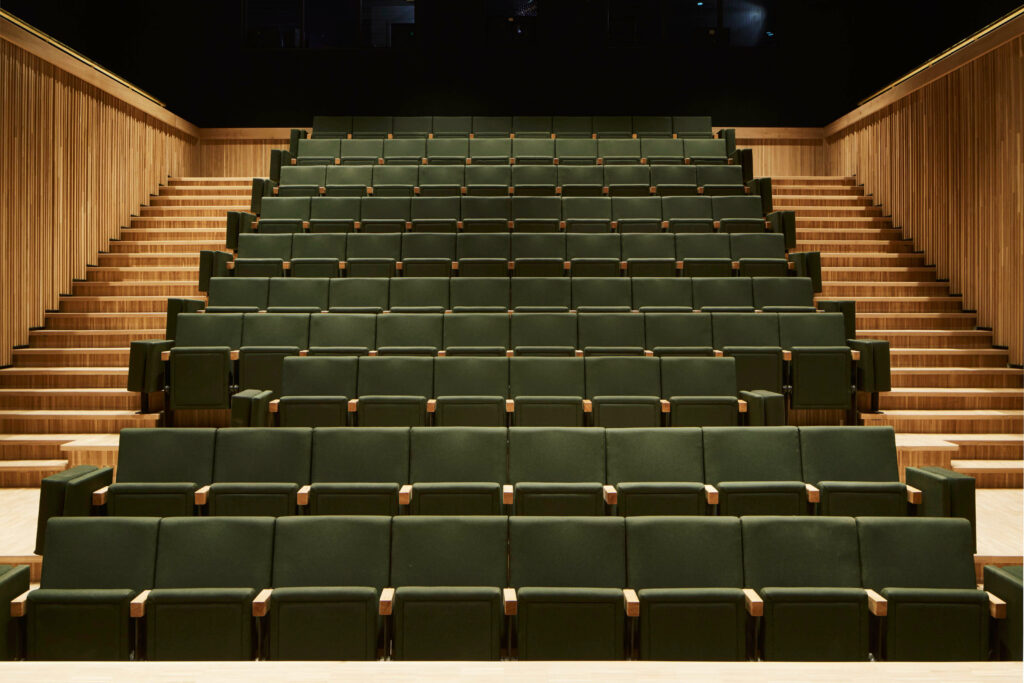 Inside, the architects compare the museum interiors to the 'lining of a luxurious couture jacket'. Luminous white walls contrast with exquisite tiling and detailed marquetry. Exhibition galleries are complemented by: a timber-lined auditorium with forest green seating; the bookshop with ox-blood coloured shelving; the café-restaurant with its panoramic drawing by Ulrich Gassmann of Yves Saint Laurent's Paris studio; and the library with books on topics such as Arabic and Andalusian history, botany and Berber culture.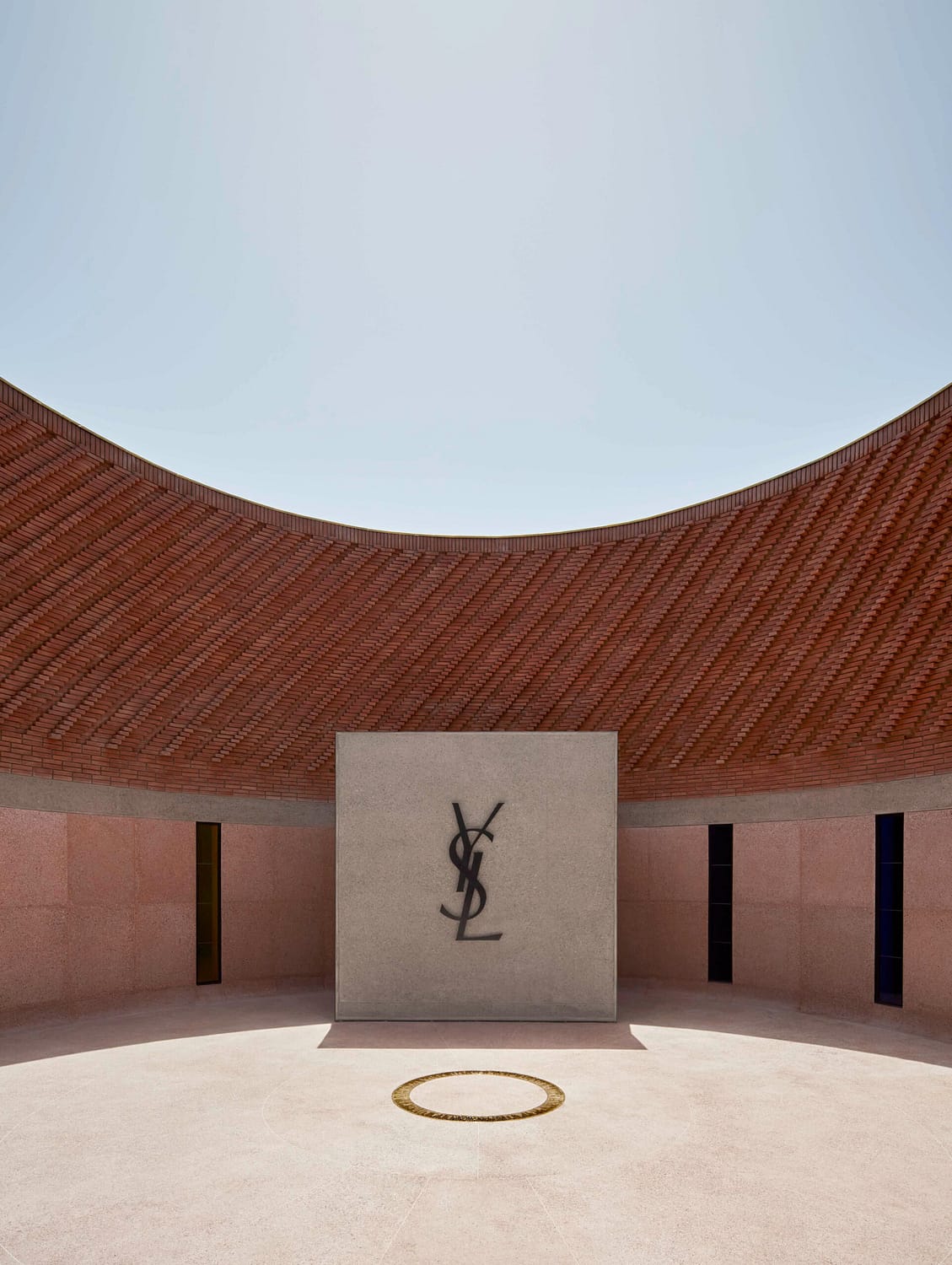 The creation of the museum is documented in a book titled Yves Saint Laurent Museum Marrakech, recently published by Phaidon, which explores the dedicated four-year collaboration between Bergé, who passed away one month prior to the museum's opening, and Studio KO. Together, they artfully combined the disciplines of architecture, design, and fashion into this sophisticated, emotive and holistic museum.
View our Moroccan properties here.
Photography credit: Dan Glasser // studioko.fr // museeyslmarrakech.com