Picture this: a series of self-sufficient summer cabins situated on a 5-acre Finnish island with surrounding luscious nature on the edge of the incredibly scenic archipelago national park. The ultimate barefoot luxury escape. We chatted to designer Aleksi Hautamaki who created Project Ö with his wife Milla Selkimaki.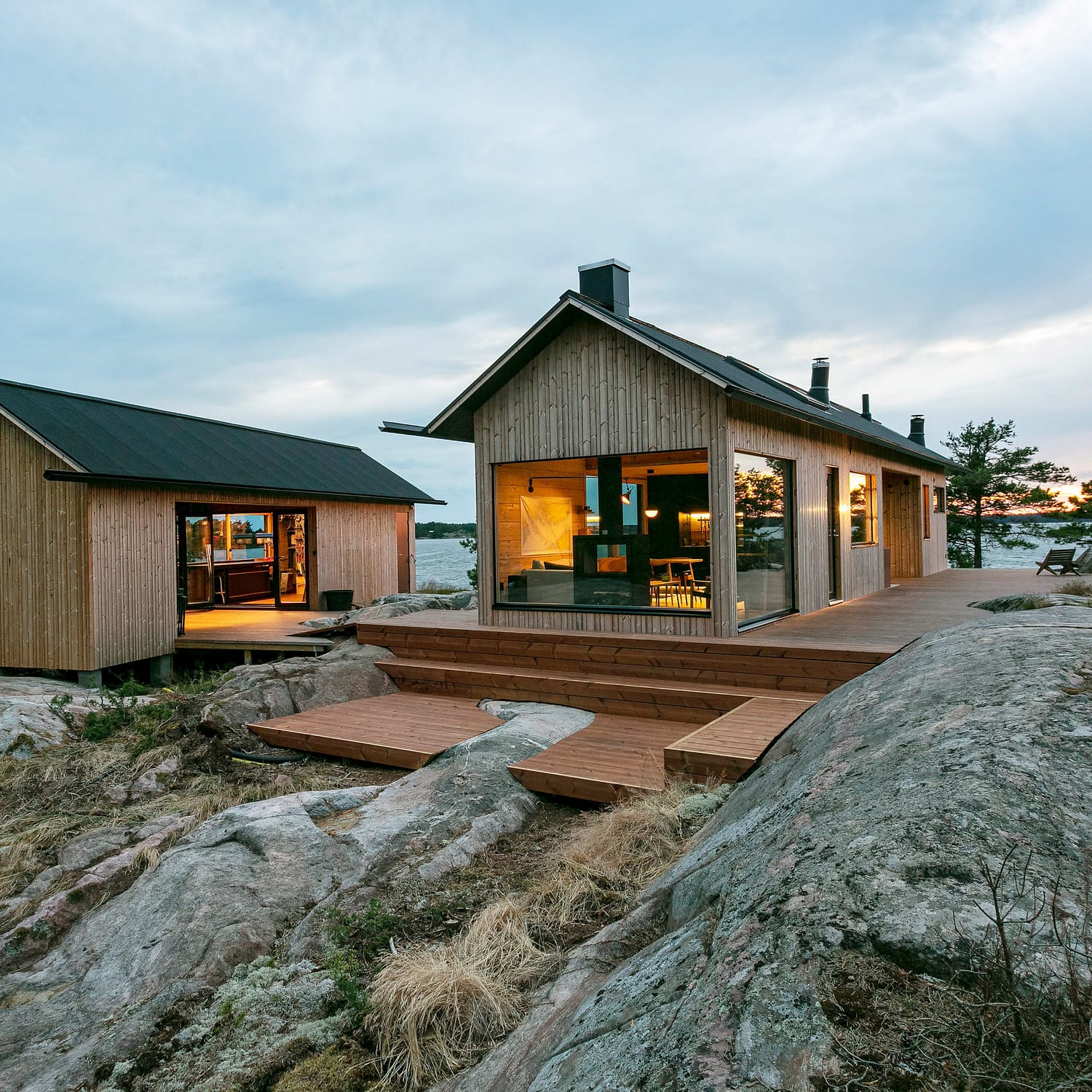 Can you begin with the inspiration behind Project Ö?
I discovered the Finnish archipelago about 10 years ago when I spent summers boating around the empty islands. I found the vastness of the archipelago striking in nature and thought it would be amazing to have a place of my own – preferably a separate island rather than a plot on a bigger one.
The market for buying and selling empty islands virtually doesn't exist so it was quite a mission and took for a couple years before finding Skjulskäret, which we started to call Project Ö.
The inspiration behind Project Ö was to bring the essence of archipelago architecture into the entire place. So all the elements are designed with the tradition and local surroundings in mind.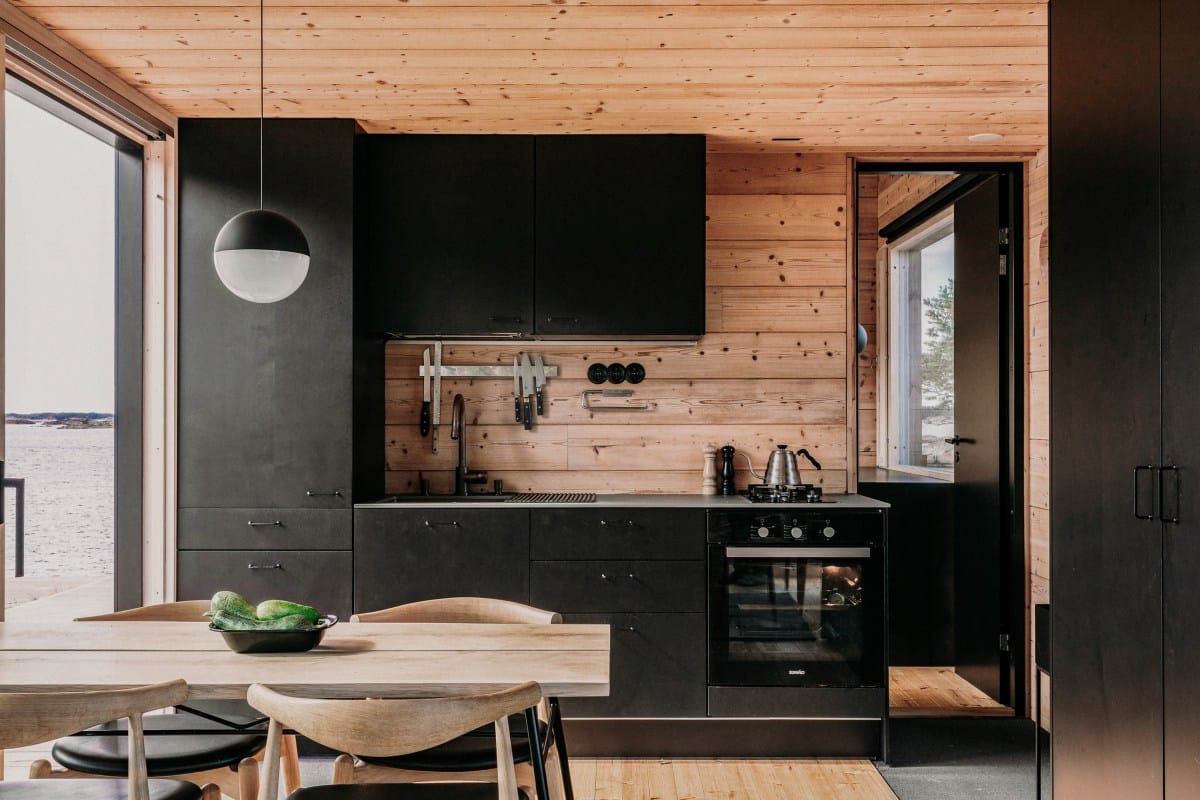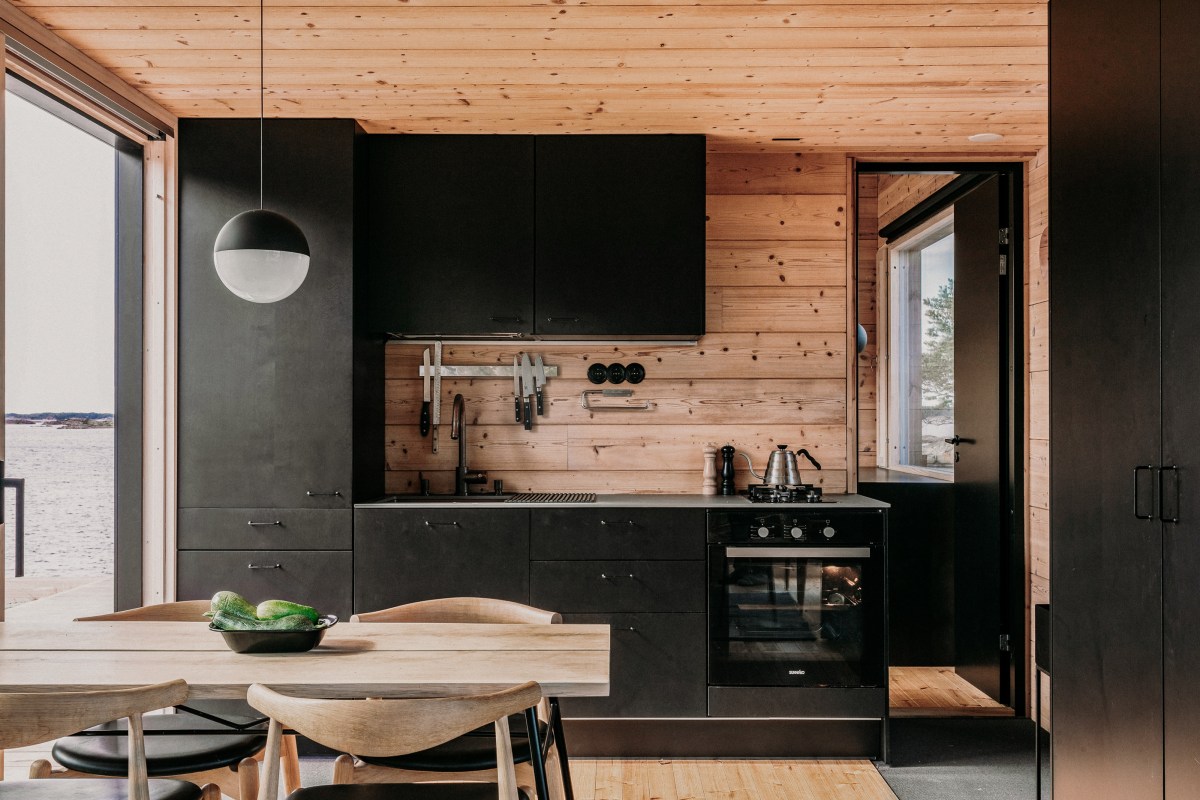 The uniqueness of the Project has me fascinated – from waking up to bedtime, what does a typical day look like?
Between weekdays and weekends our day looks quite different. On the weekdays, my wife Milla and I work – myself in the workshop and Milla in the house. After working however we take time to make dinner and take a sauna or swim.
On the weekends, we often make day trips to nearby islands or guest harbours to have lunch or coffee. On our own island, we spend time on the beach, rowing or sitting by one of the open fire spots with grill breadsticks or sausages. In addition, we spend a lot of time building things on the island whether that's terraces, walkways, bridges or setting up lights and we also clean up the forest – cutting trees for the different fireplaces.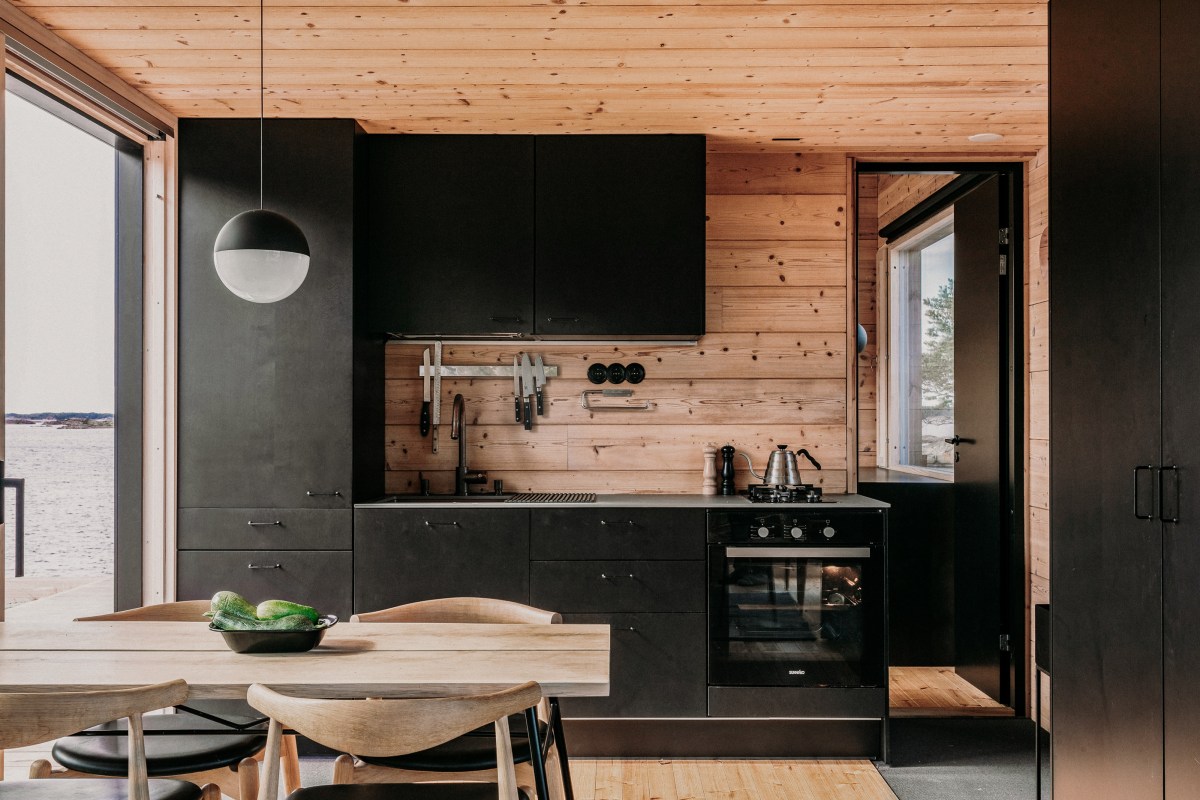 What culinary experiences or methods do you use being remote and semi self-sufficient?
Cooking and eating is a big part of our experience on the island. Our staple dish is smoking and blazing salmon as it's not only quick but a great social occasion as you can all gather round the fire together. Also pizza – we often prepare the dough a couple days in advance and then everyone gets to make and cook their own pizzas.
Being so remote, the closest shop is about an hour away so we try to be as resourceful as possible by buying in bulk and using the land's yield. Whether that's from our small garden where we can pick up fresh herbs, tomatoes and other veggies or foraging for wild chives, juniper berries, raspberries, blueberries and strawberries.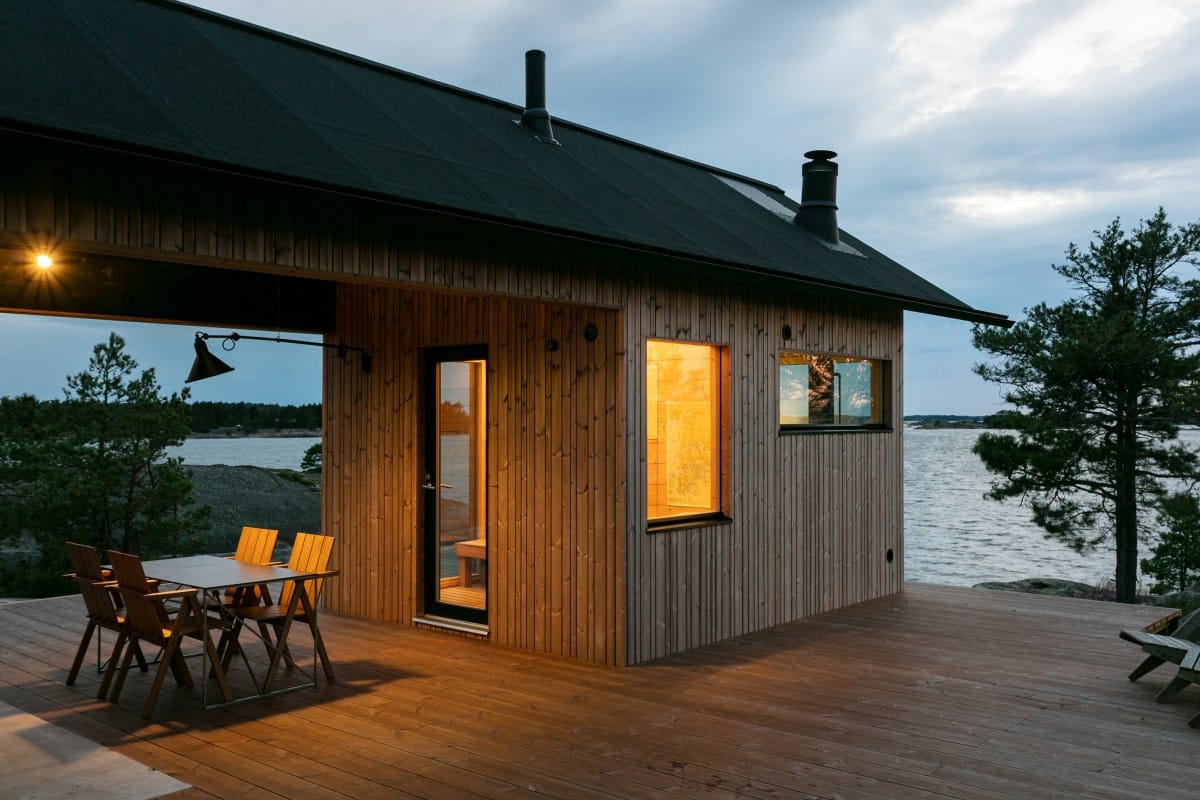 What different health benefits can visitors gain? E.g. with mindfulness, the sauna on site or the natural cold plunge into the Baltic Sea. Could this be described as a remote detox?
Absolutely. There are lots of studies on the health benefits of the sauna and plunge. For that reason, we recently made a natural bath with a wood fired heater in one of the freshwater ponds so you can spend longer relaxing whilst observing the surrounding nature. In fact, staying in a forest has been found to lower the heart rate and the fresh air improves appetite and sleep.
On one hand, yes, I think it could be described as a remote detox. I've recently analysed my sleep score by looking at my heart rate, REM sleep and number of wake ups in comparison to being in the city and it's considerably higher. On the other hand, a detox can sometimes be challenging as there's lots of moments when a bottle of beer or a glass of wine feels like a good idea.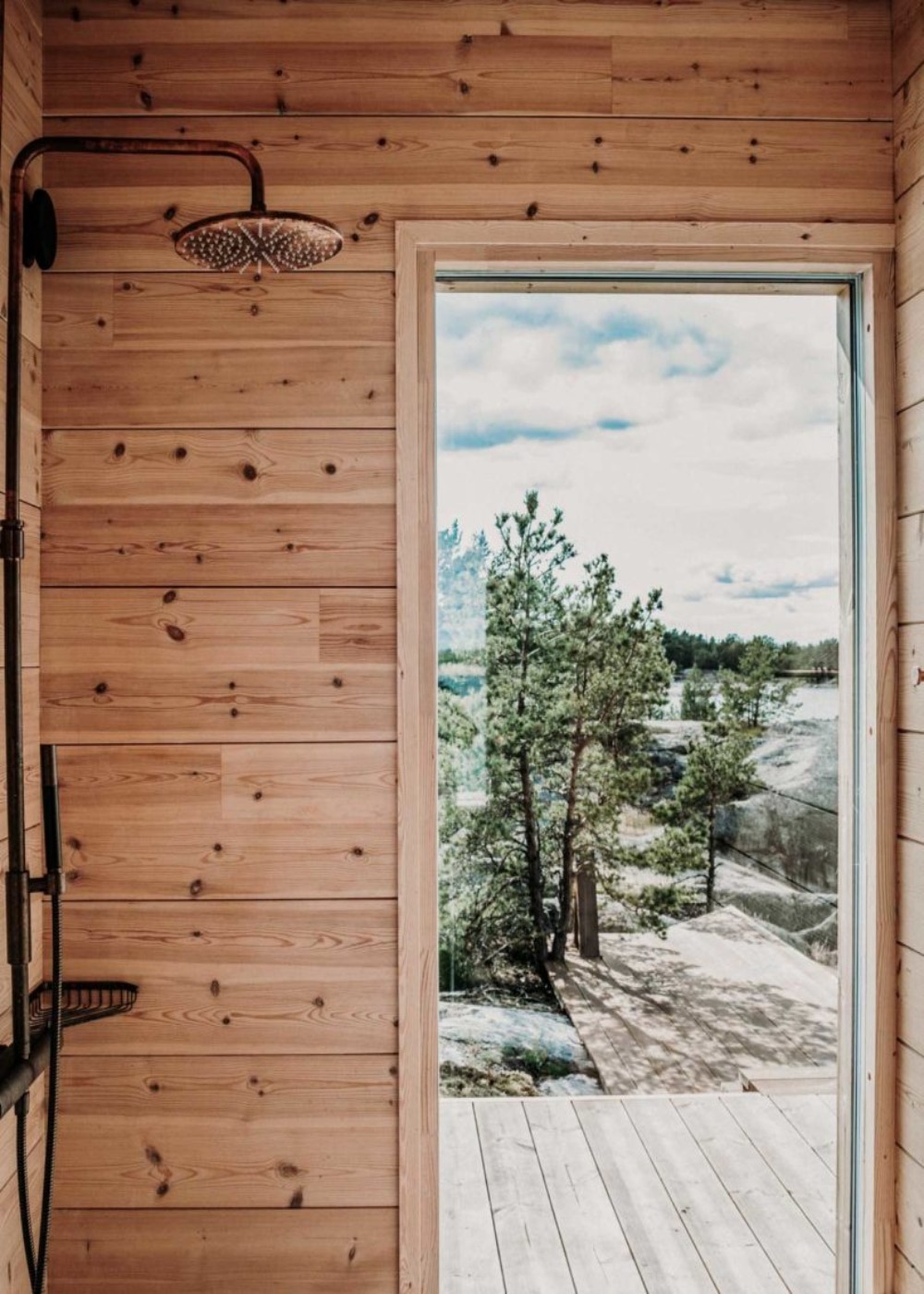 In terms of overall aesthetic, where did you draw inspiration from and which materials did you use?
As mentioned above, the primary inspiration for the architecture came from the traditional style that can be found around the archipelago. Another driving factor for everything has been the user experience. We've both learned this kind of approach and thinking while working in design so it comes very naturally. Every detail and decision has been meticulously thought out to find the most suitable solution. This goes from the furniture layout to the positioning of light switches or dealing with empty bottles.
As 95% of everything is wood, it is a simple material palette. All wood materials are natural and chosen based on how they affect the interior air quality and how they age. On top of natural wood, we have used natural copper for water fixtures and black for electrical fixtures, lamps, doors and kitchens.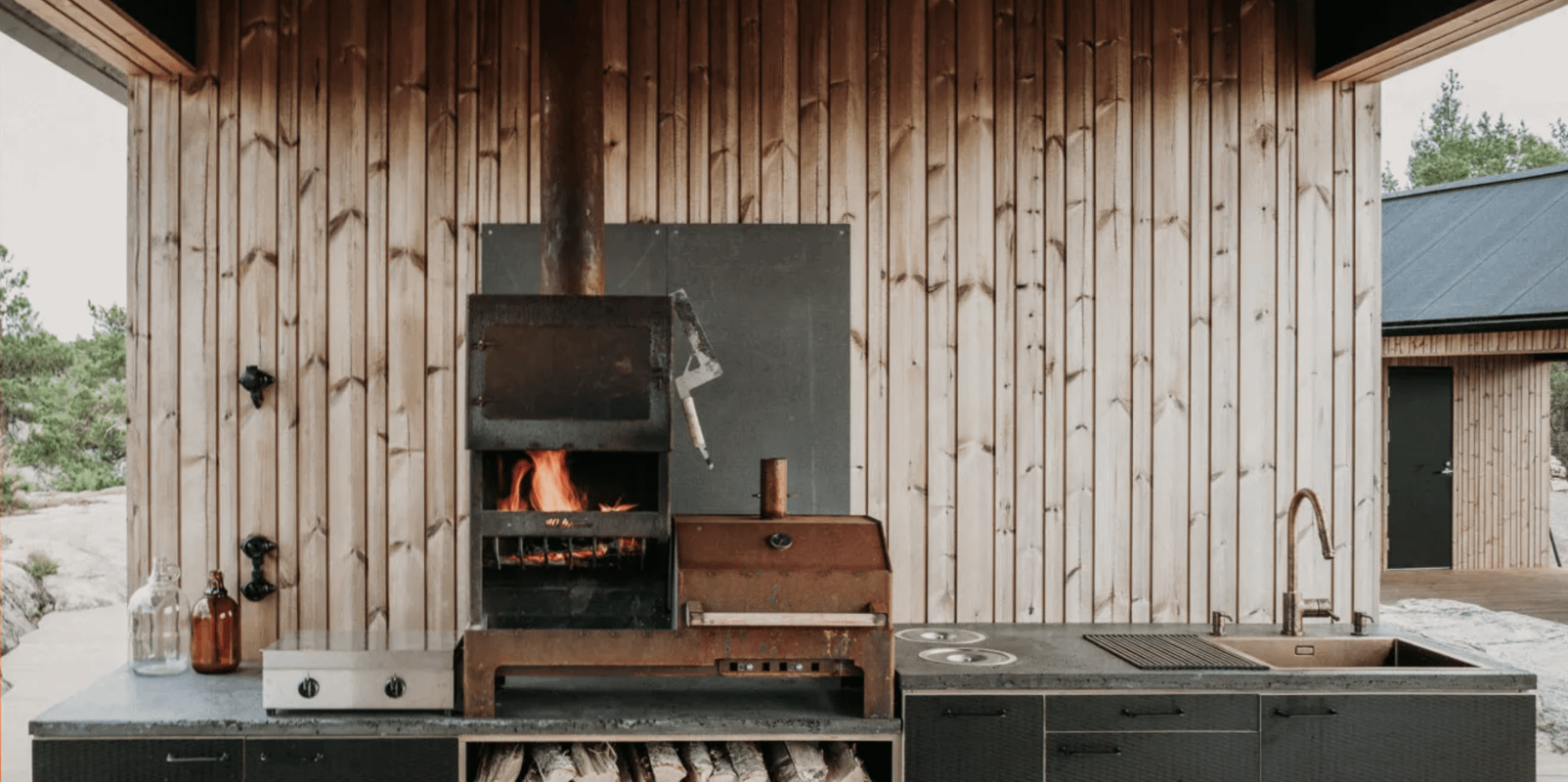 Do you have some favourite designers, architects or hotels?
I have a bunch of favourites, but I will limit them to who has inspired us on this project. On the architectural front, one clear favourite is Snøhetta from Norway, especially a couple of their cabin projects. I also find Peter Zumthor's designs in nature really interesting as well as John Pawson's. Hotels that have a nice touch on the details are St Francesc in Palma. In terms of resorts in the wilderness, I like Manshausen and Arctic Hideaway in Norway.