Stretching out below cloud-shredding summits and swimming-pool-blue skies, the Cote d'Azur's shores are home to a tangle of secret swimming spots that are dying to be dived into. And you can find the quiet ones—blissfully devoid of beachgoers bearing inflatables—if you know where to look, as Katia Damborsky discovers for Kobu.
With its old-Hollywood charm and slowed-down pace of life, the French Riviera is one of the shining jewels in Europe's crown. Its cliff-covered coast extends around 550 miles- between Toulon in the west and the Italian border in the east- and its dramatic precipices and sun-bleached villages make it one of the most naturally beautiful regions in all of France.
Add in an iconic reputation, A-list resident roster and a vibrant atmosphere and you'll start to see what makes the Riviera such a magnet for visitors looking to see what all the buzz is about. At Kobu, we know that paths are usually well-trodden for good reason. But we're also big on finding the hidden gems- the spots that manage to fly below the radar of guide books and tourist brochures. To help you find your next slice of serenity, here are five of the best secret beaches and swimming spots you'll find on the Riviera.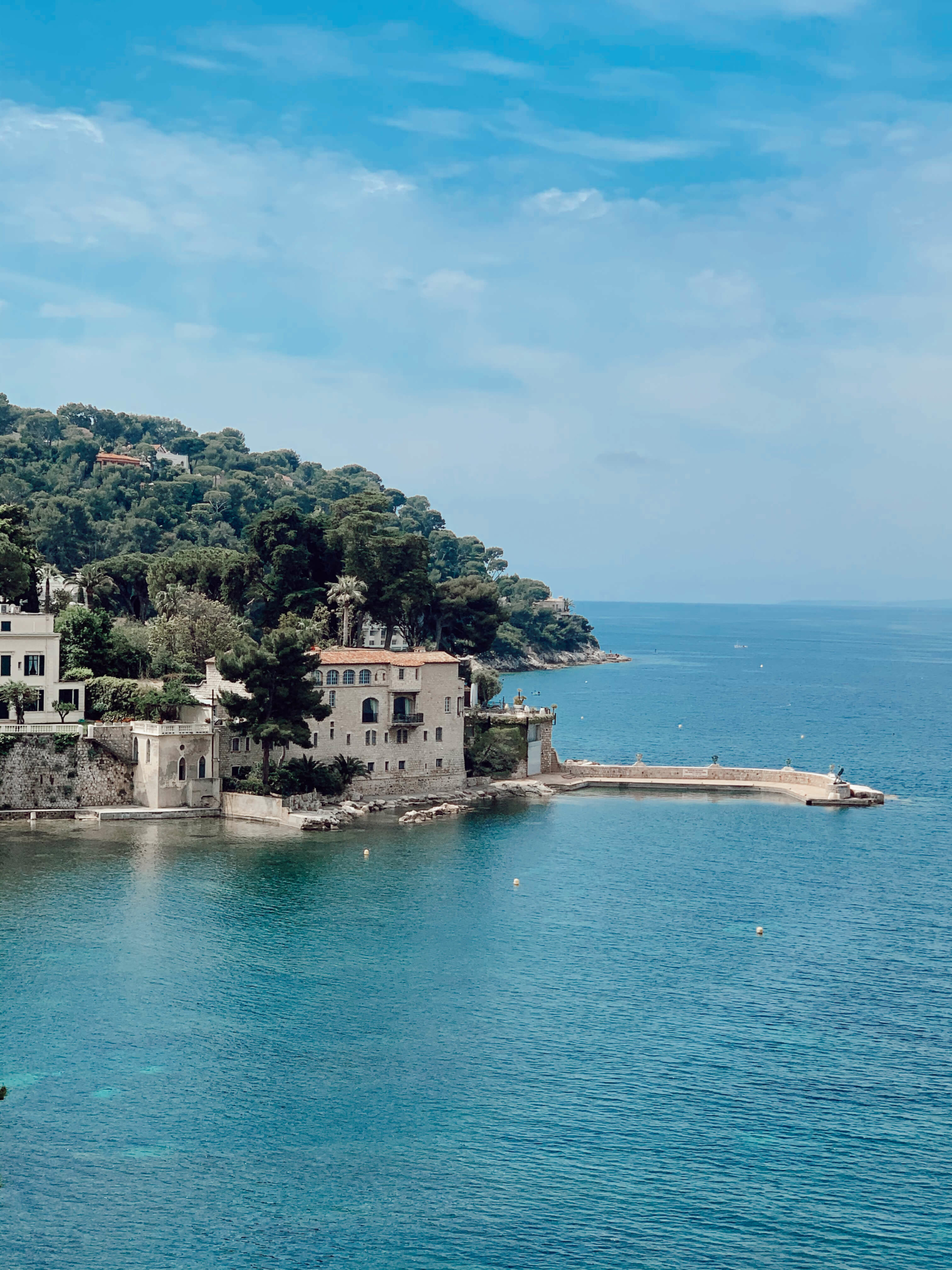 Plage des Fosses, St Jean Cap Ferrat
Where is it?
Tucked into the crook of St Jean Cap Ferrat, this little bay folds out at your feet when you double back on yourself from Paloma Plage. It has a very thin sliver of pebbly beach, but this is a back-to-basics alternative to Paloma and you won't find any restaurants or beach clubs here. The closest thing to infrastructure is a stone swimming platform.
What's the swimming like?
Very tranquil. Two outcrops of land hug the bay, protecting it from inclement weather and keeping the water's surface as smooth as polished stone. But don't be fooled by the serenity; the seafloor is a metropolis of marine life and snorkelers will be in their element here.
What's the crowd like?
Locals bearing baguettes, sweaty bottles of rosé, and toothpaste-striped towels. The beach is far enough from the main thoroughfare that you won't see many tourists here.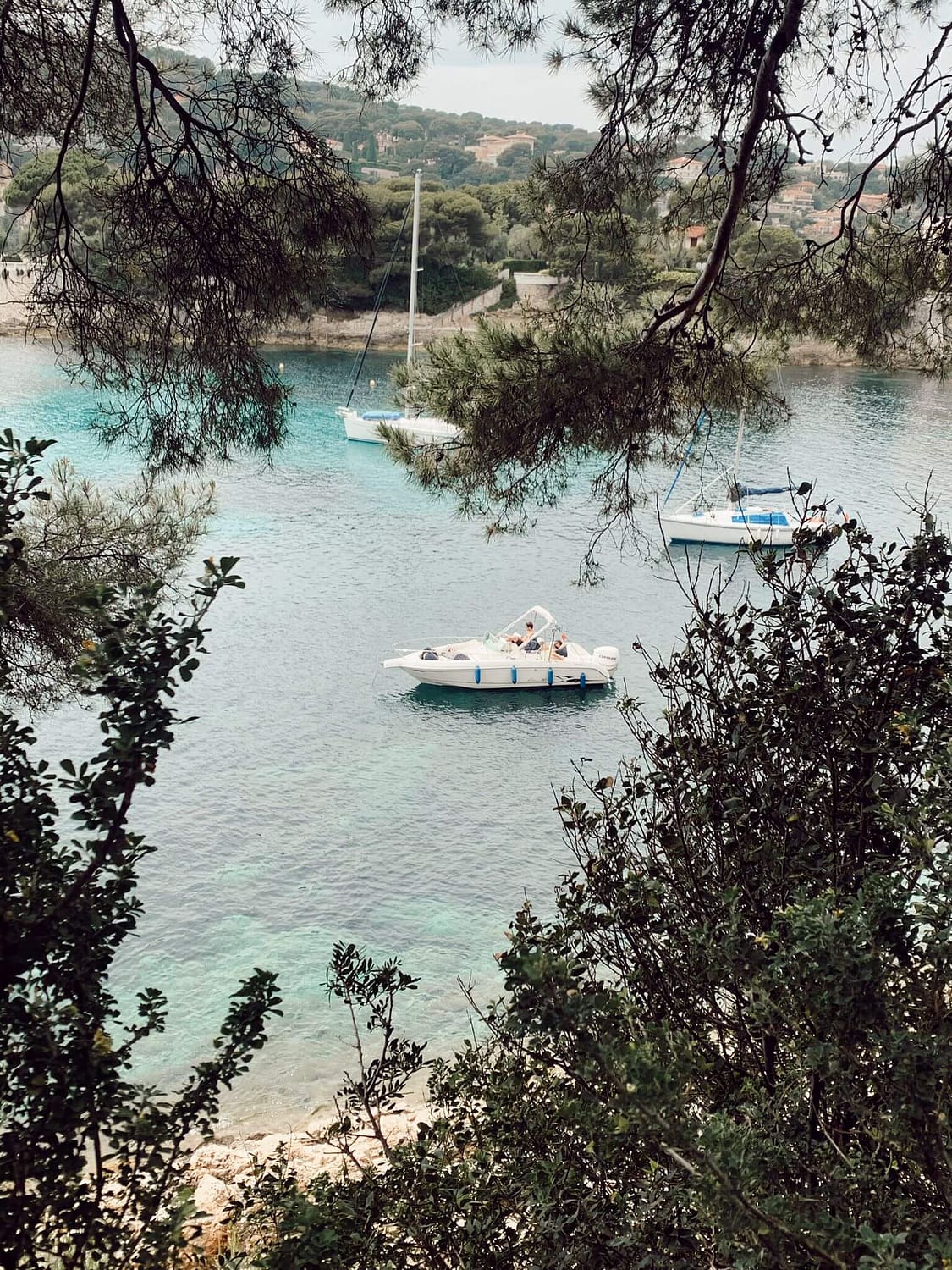 What's the photography rating?
9/10. The shore is bordered by a patchwork of emerald and turquoise water dotted with white catamarans and day cruisers. On one side you've got a salt-bleached, palm-tree-lined wall and on the other you have rugged, tree-covered landscapes—a classic picture of the Mediterranean.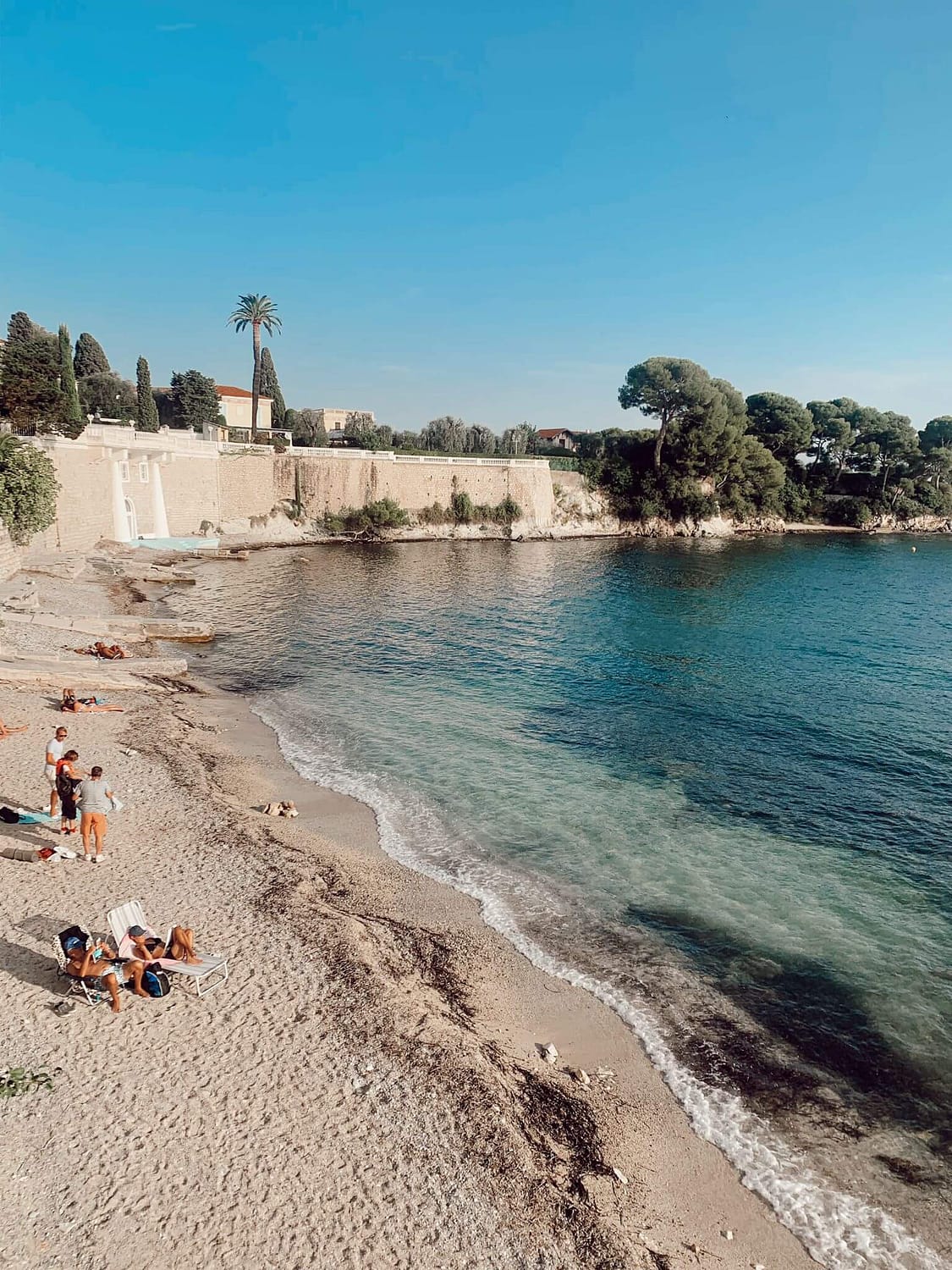 Plage de la Darse, Villefranche-sur-Mer
Where is it?
At the end of Villefranche's citadel walls, this little beach sits secretly behind the old port. You'd never know there was a beach here unless you spied it from the sea; it's concealed by a boat maintenance yard and the easiest way to access it is by passing across said yard while dodging cables, electric saws, and cranes hoisting boats through the sky—health and safety regulations be damned. And thus, the beach stays secret.
What's the swimming like?
Great for kids, better for snorkellers. The seabed is blistered with rocks and ridges that hold all sorts of aquatic creatures in their clutches; the bay stays reasonably calm thanks to its location, but you can expect some swell when the mistral blows in.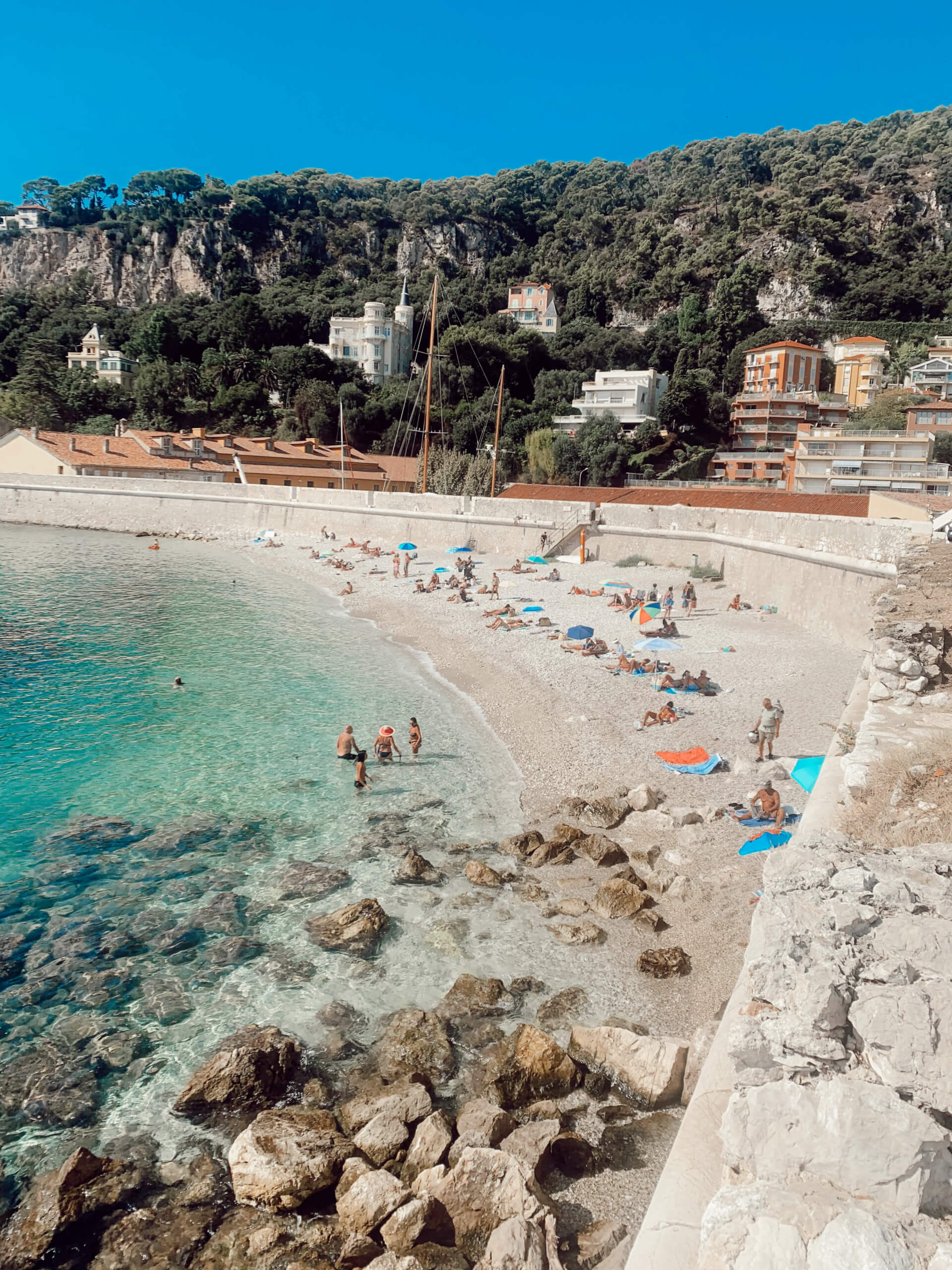 What's the crowd like?
Lovely, low-key locals who prefer this location over the huge, beautiful but busy strip of beach that dominates the town.
What's the photography rating?
7/10. The wind-weathered cliffs, ice-cream coloured buildings and hidden houses of Villefranche-sur-Mer make this village one of the most beautiful in the Riviera. This beach itself is pretty enough, with crystalline water in shades of lapis blue and peacock green—but you'll want to explore the sights of Villefranche a little more to get the full experience.
Sentier du Littoral, Cap d'Ail
Where is it?
The Sentier du Littoral runs along the entire Riviera, but the stretch between Monaco and Cap d'Ail is particularly primed for swimming. Winding along and overlooking the sea, this rocky path is a mass of hairpin bends that cradle little bays and bijou beaches in their coils.
What's the swimming like?
It depends on where you go. In some places, the sea spits and the rocks are bulky and unpredictable—but in other places, the water is calm and glassy. Slender steps allow access into the water, while smoothed down ledges form places to sunbathe and socialise.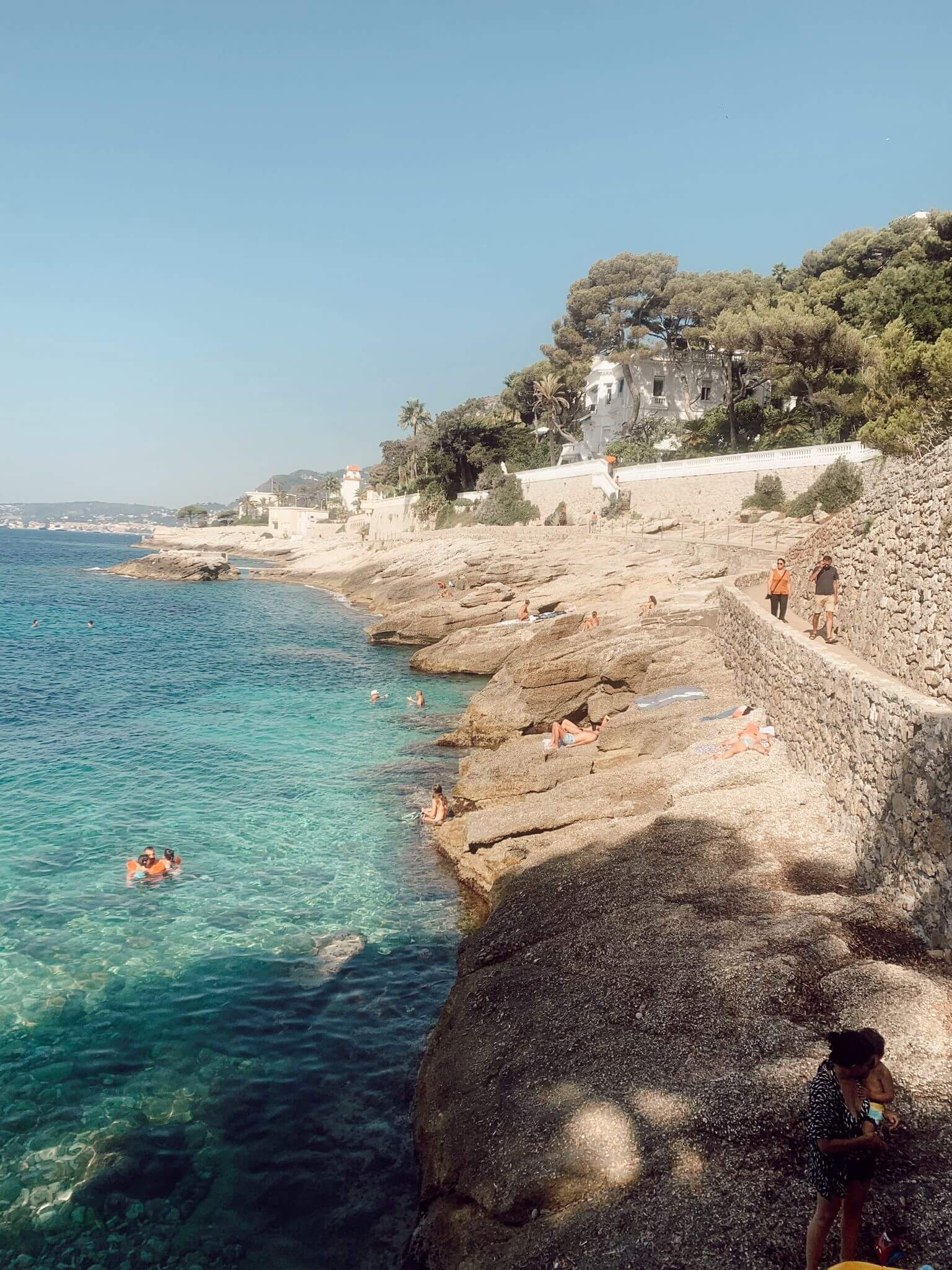 What's the crowd like?
A mix. Effortlessly elegant Monegasque residents on their morning jogs and groups of old French friends lying back in sun loungers, laughing and drinking Panaché.
What's the photography rating?
7/10 along the path; you'll find intimidating rocks, soaring bluffs, and sweeping arches. But the star of the show is Plage Mala, at the heart of a little inlet in Cap d'Ail. Pine-coated cliffs frame a small slice of beach that hosts a couple of high-end restaurants complete with changing rooms, bamboo massage cabins, and a suitable line-up of chaise longues ready for a lazy session of bain du soleil.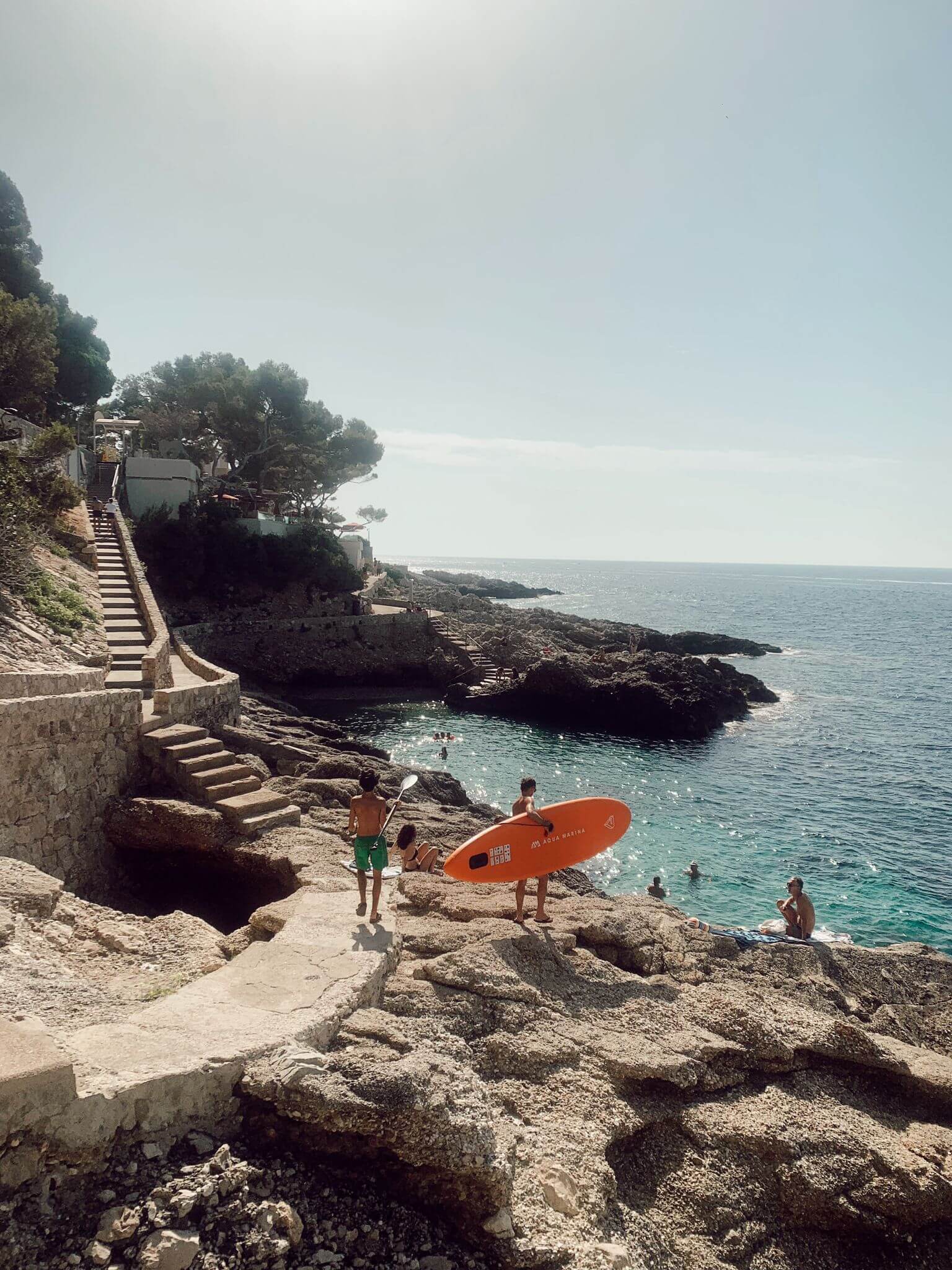 Plage du Buse, Roquebrune Cap Martin
Where is it?
Watched over by Belle Epoque mansions that look like they've been carved out of icing, Plage du Buse is located at the bay of Roquebrune Cap Martin.
What's the swimming like?
The sea is more open here, so it can be a bit choppy. Strong swimmers will appreciate the challenge and yacht-spotters will appreciate the vistas. You can also hop between this beach and neighbouring Golfe Bleu, bypassing a little outcrop of land that's hard to navigate on foot.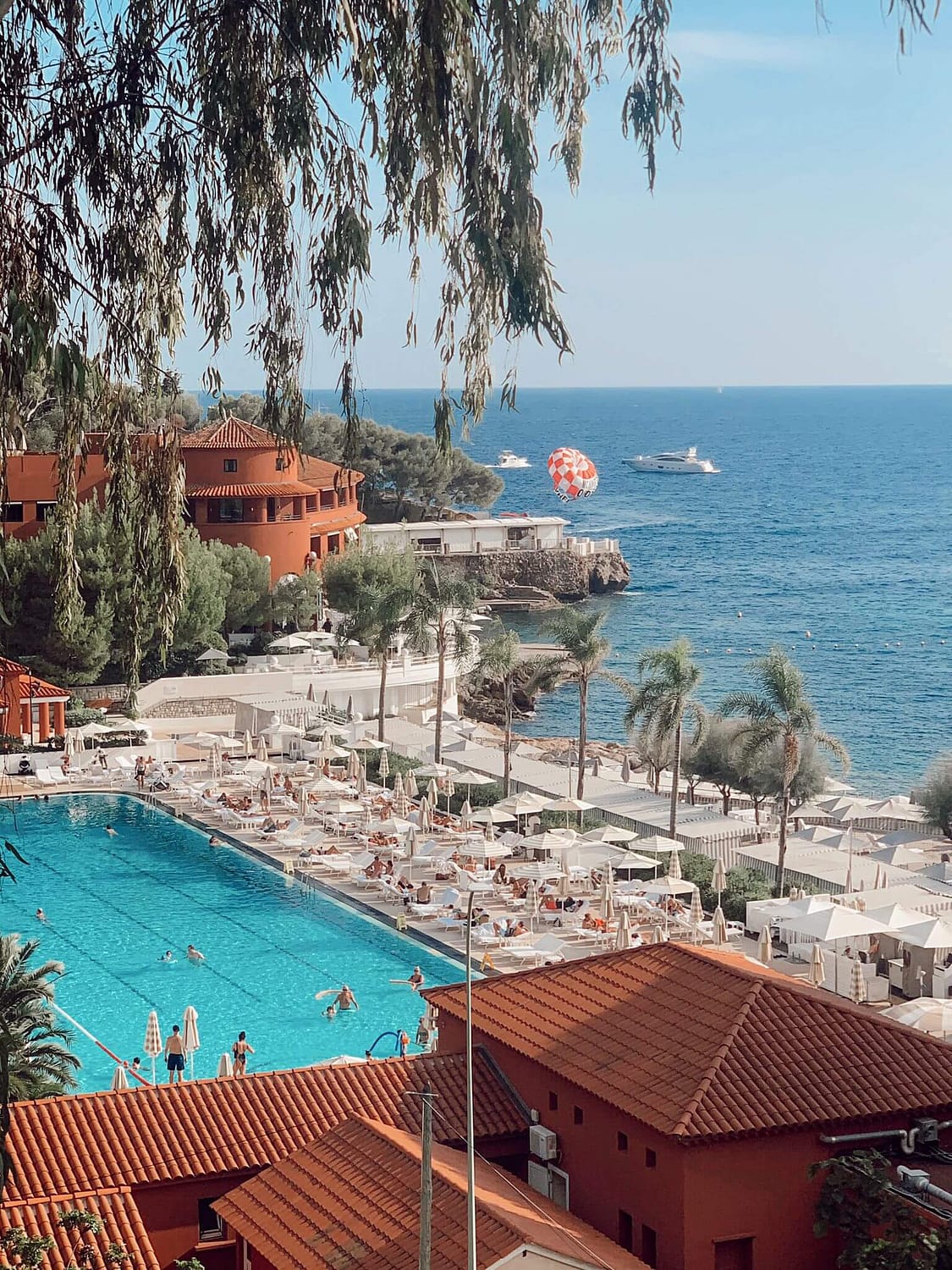 What's the crowd like?
Stressed-out city souls looking for a break from Monaco's high-rise horizons. Despite its postcard appeal, this beach is a serene spot that's often overlooked by tourists; however, there is a white-linen-tablecloth type of restaurant on one end, if that takes your fancy.
What's the photography rating?
6/10. Dried Posidonia crusts up on the shore in a less-than-Instagrammable way, but the mansions and pines more than make up for it.
Plage de la Reserve, Nice
Where is it?
A little farther up from le Plongeoir and the crescent of pebbles at its foot, this isn't so much a beach as a smattering of pointy boulders. There are fragments of pebbly bits between these rocks, but most locals find a shaved-down section of stone where they can set up shop for the day.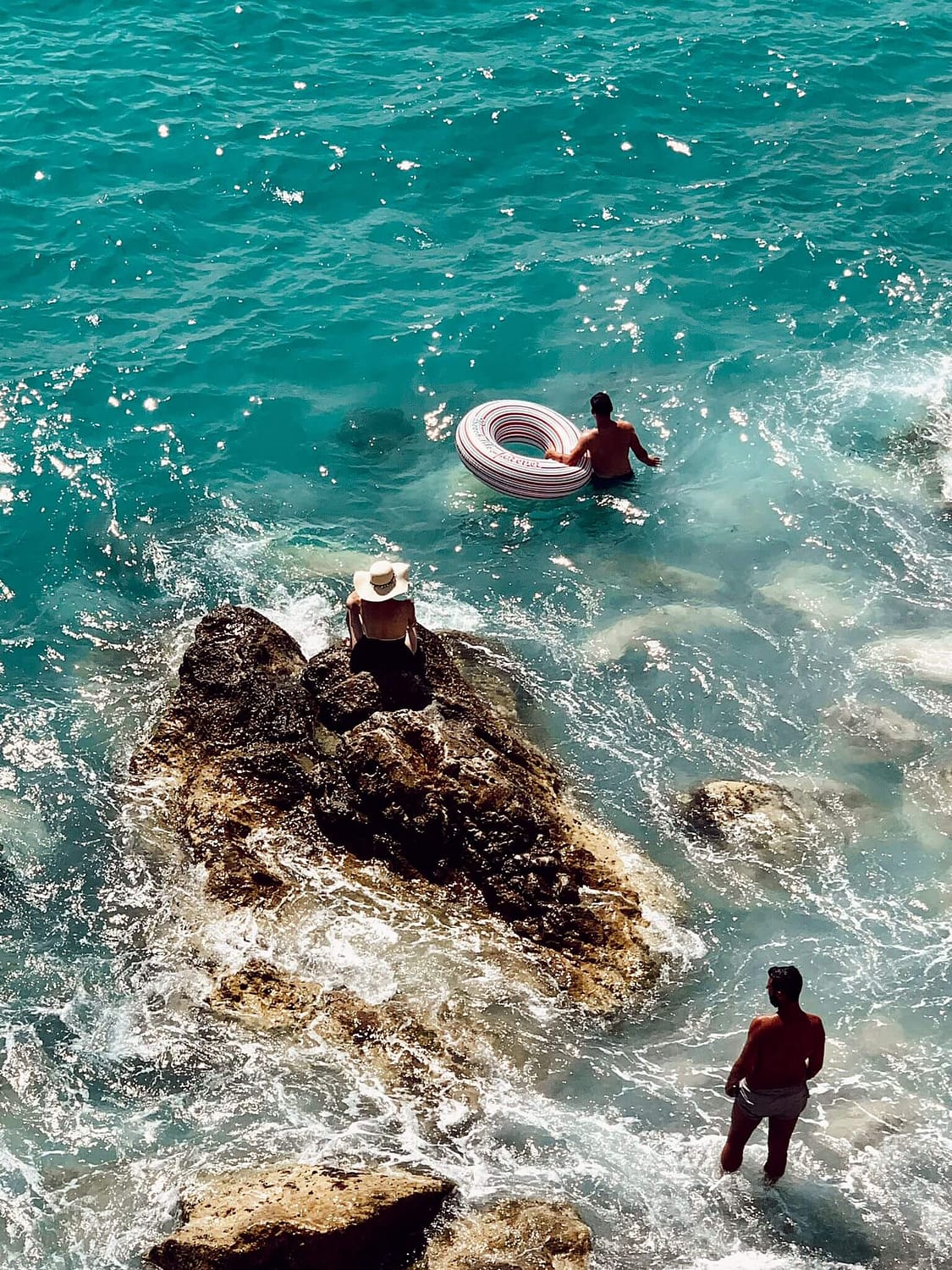 What's the swimming like?
You'll be sharing the sea with the foamy trails and bouncy waves left behind by yachts and ferries schlepping in and out of the nearby port, so proceed with caution. But the swimming itself is pure joy when the tide is in; you can dive off the rocks into the frothy sea below, and if you swim a little further out, you'll have a glorious view of Nice's plaster pink hotels and apricot-coloured buildings.
What's the crowd like?
This is a different scene from the long strip of beach along the Promenade des Anglais—this is locals only, and I wouldn't be surprised if you spotted a few artists or writers getting inspired by the views. You'll find most people munching on Pain Baignade—quite literally swimming bread—which is a Niçoise speciality and the best in the city just happens to be sold at a little shack next to the beach. There are a lot of young people here too, so be prepared for some shouting and jostling.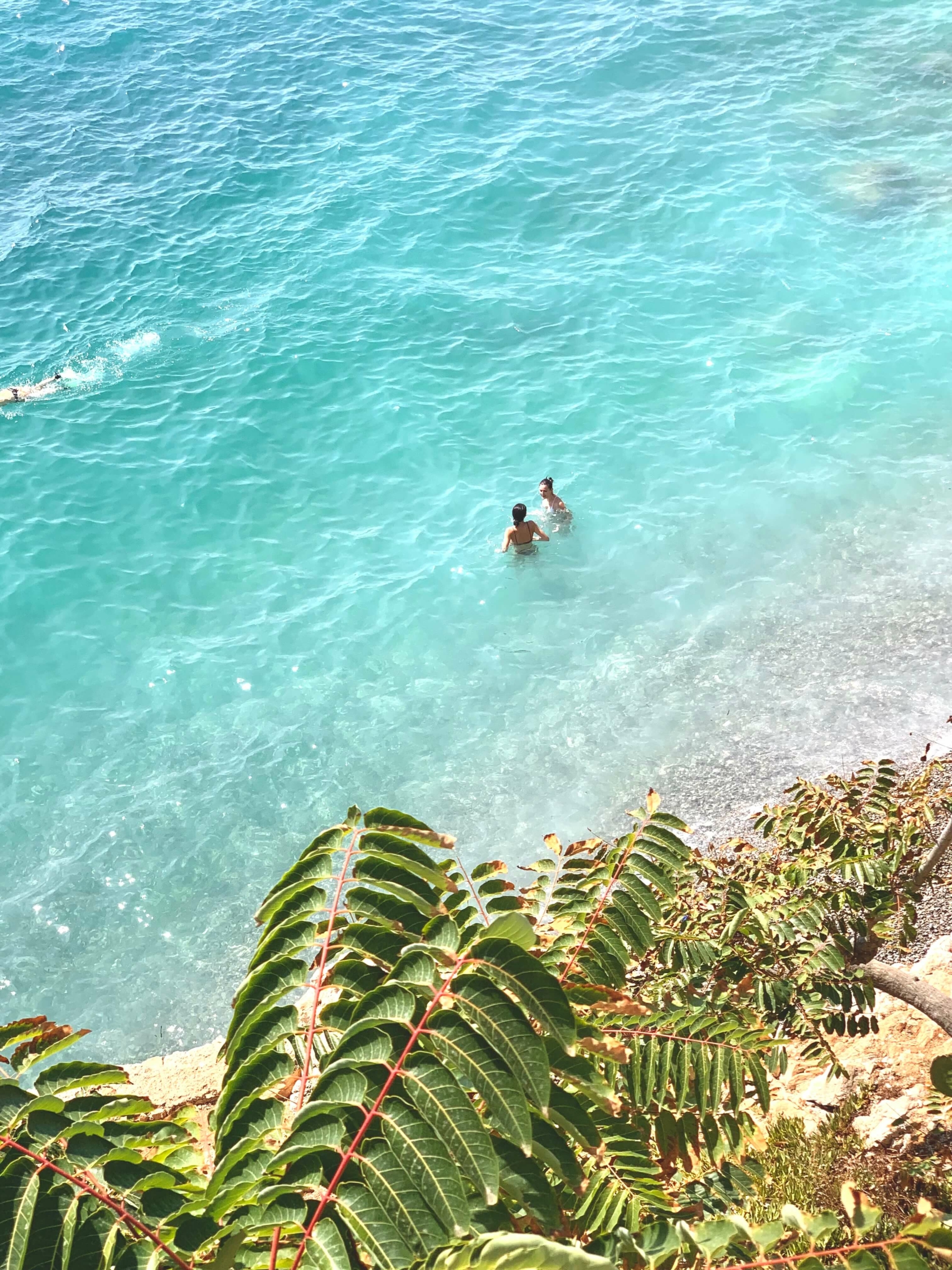 What's the photography rating?
8/10. Dramatic limestone rocks against the backdrop of the luminous sea make for a stunning picture, and there's an urban charm to this beach that the others lack.
Whether you're after a tranquil alcove or a more sea-swept setting the Riviera doesn't disappoint. Already planning your visit? The hotel scene isn't half bad either, and we have an outstanding selection of spaces to book.