In an area sometimes viewed as stale, residential, and filled with 'safe' restaurant and bar choices, you wouldn't necessarily expect to find one of the most interesting idea-driven bars that London's seen for a while. Enter KOL and the new Mezcaleria, London's most original Mexican cocktail bar and restaurant quickly making a name for itself in the West End. It's new and unearthed by the masses, making it the perfect cocktail spot.
Engaging, knowledgeable and charming, the staff at this Mexican home from home are clearly very passionate. It's no surprise, given the calibre of award-winning bar manager Maxim Schulte, who's curating one of Europe's biggest Mexican spirit collections. The cocktail menu (and accompanying Mexican street food, come bar snacks) is cleverly constructed in a transportive way. It's easy to forget London bustles about on the streets above.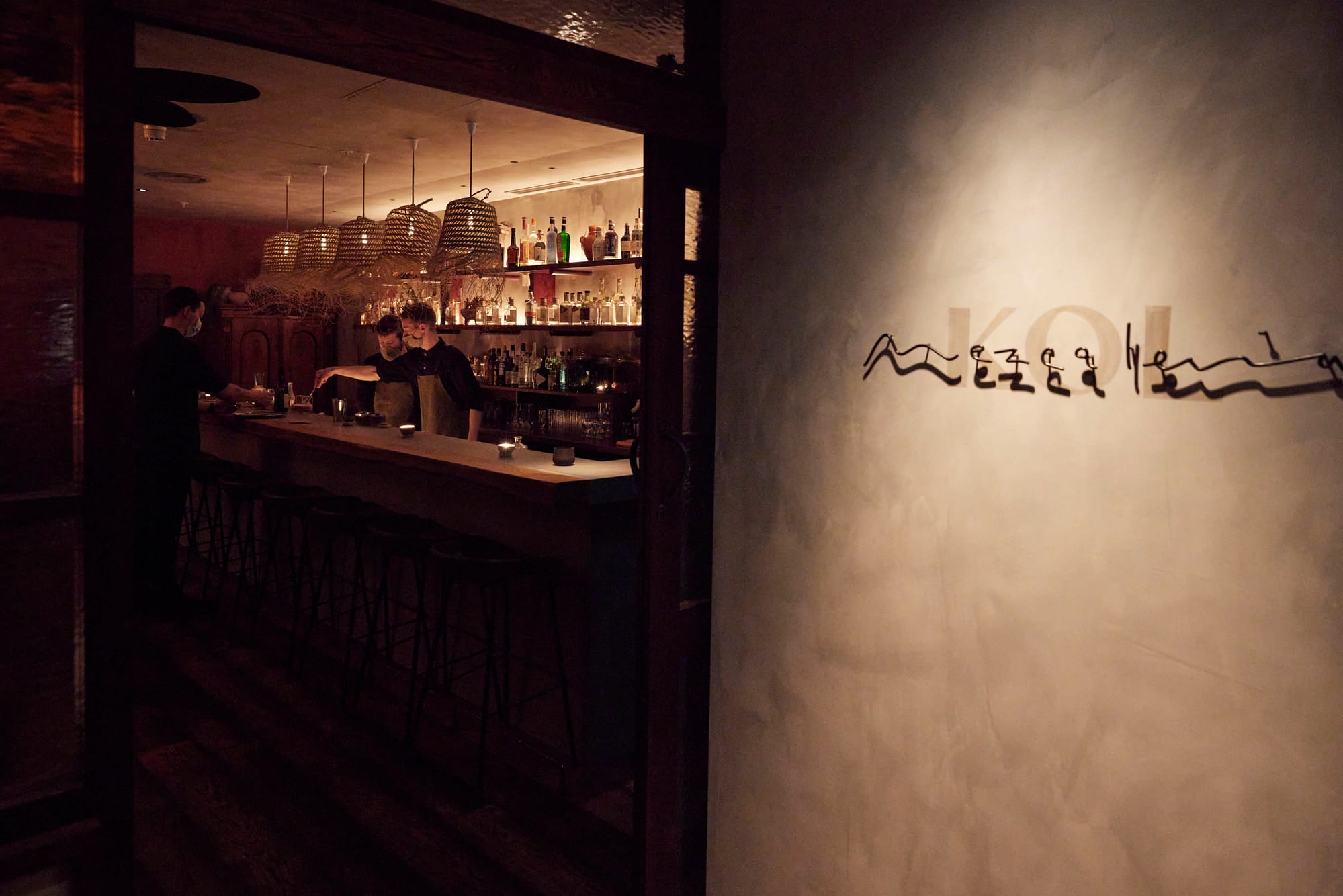 As a fairly new kid on the block, this London cocktail bar sits underneath its big brother, where Chef Santiago is building a following akin to a cult's. It's not surprising really, when the aesthetics are backed up with such substance. But, bookings for the main restaurant will mean you need to wait a while. Luckily for us, the mezcaleria is still hidden from the masses, supplying pure escapism on all levels.
The underground concrete bunker that houses this hidden gem of a London cocktail bar is focused on seasonality. Their meticulous flavour arrangements subtly cover all bases, like the martini which throws traditional conventions right through the window into a forest of agave. Out with the gin, vodka, and lemon. In with the tequila, dry vermouth, coca liquor, cucumber and pine. It's a martini in name, not nature.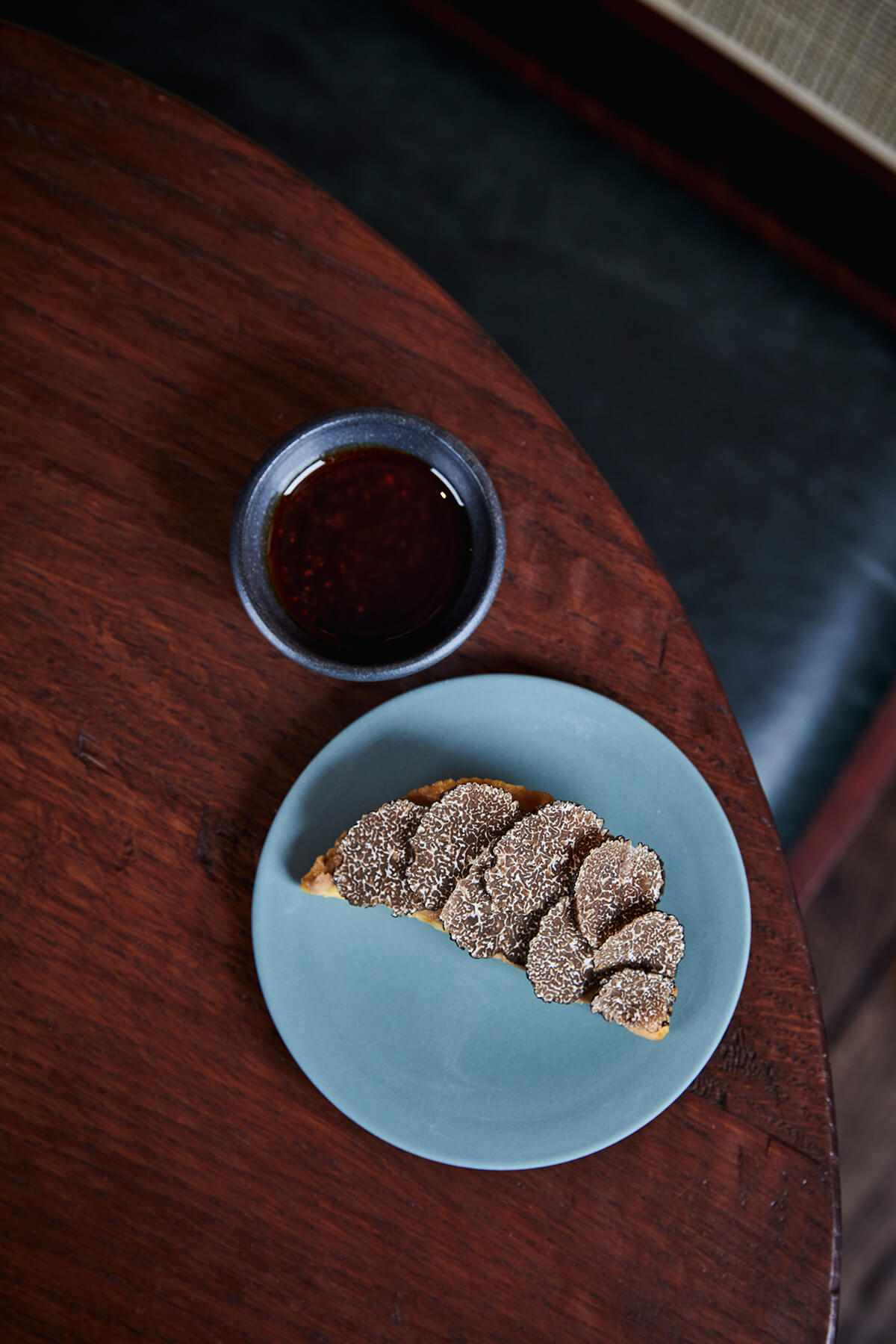 To match the earthy flavours, the interiors pay homage to natural materials. Rattan lampshades occupy the top, while unfinished wood takes centre stage down below. It's a sublime example of connected design from London-based firm A-nrd. They were tasked with adding an authentic taste of Mexico, and they did so with clever homages of elements native to Mexico's topography. If you can't make it to Oaxaca or Guadalajara, KOL will satisfy all of the sensory the cravings through their Mexican cocktail bar… for now.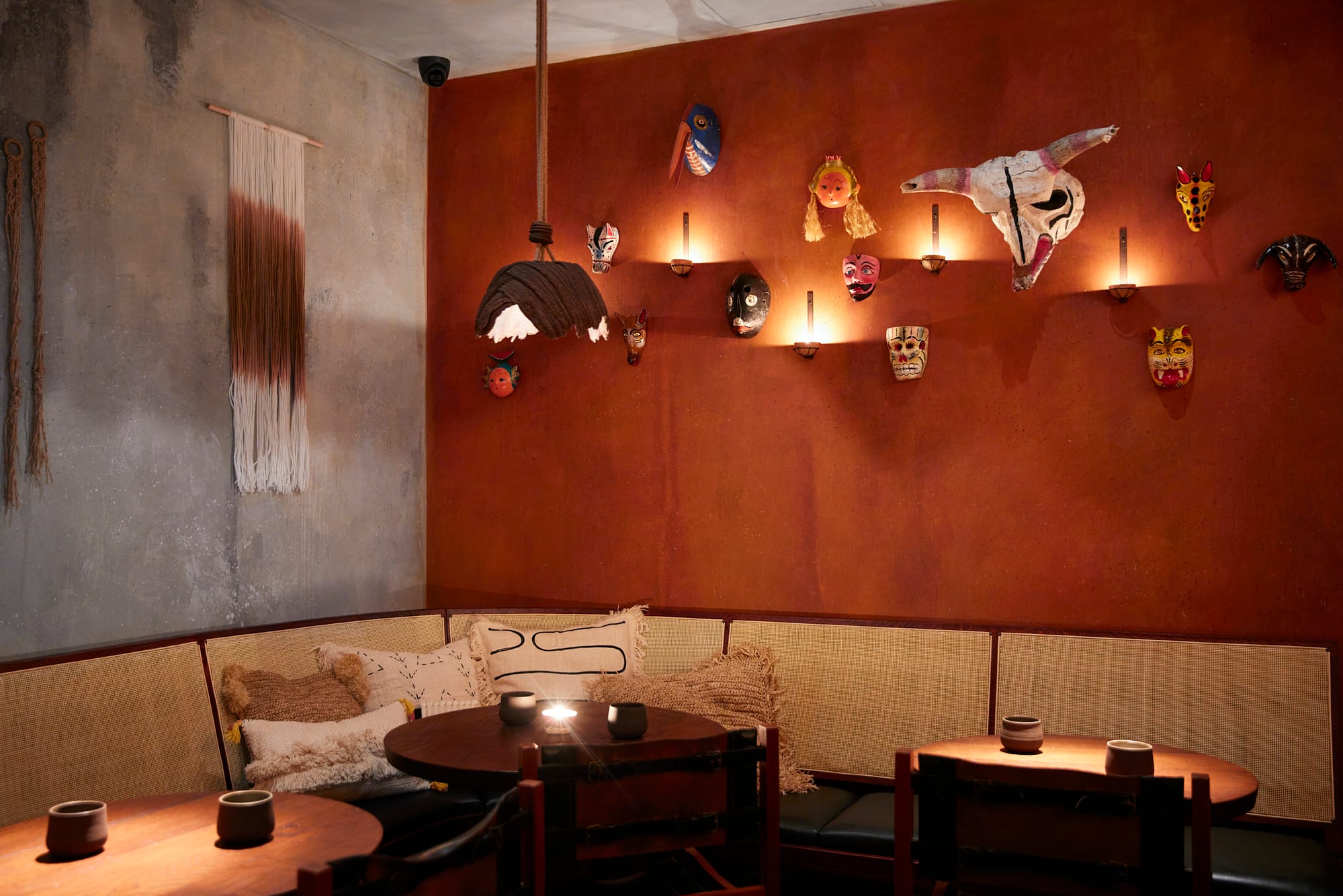 Book the KOL Mezcaleria here