Health over hedonism at the newly opened Six Senses Ibiza – perhaps not what you'd associate with the island's party-hard reputation but we're here for it – especially for the soothing sea views, swish interiors and a three‑storey spa.
Setting a new bar for the world of hospitality, sustainability and community, the luxury hotel is offering guests group-driven immersive experiences. Aimed at today's generation of creatives and culture seekers, the year-round destination set in secluded Xarraca bay offers a comprehensive range of amenities and programming, farm-to-table dining, music, art, sustainable fashion, culture, longevity and wellness.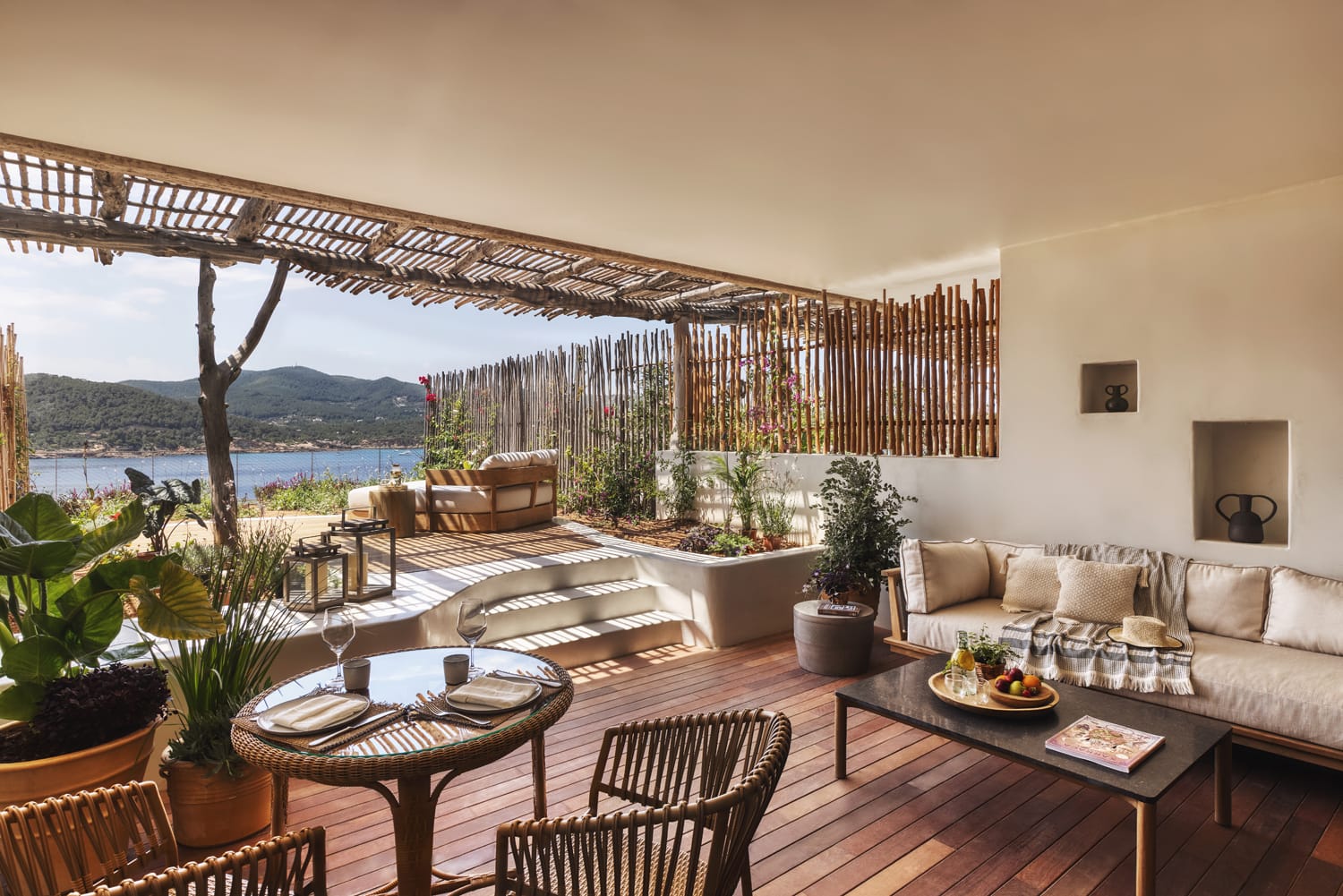 But it's not all health and wellness. When guests aren't reaping the benefits of the epic spa facilities (including cutting-edge DNA testing), they can get some thrills by cliff jumping or making the most of the complimentary water activities, including snorkelling, kayaking, stand-up paddleboarding, or underwater guided meditation. Each experience is inspired by the traditions and values of the island's northern region to deliver an intentional destination that provokes meaningful moments of community, spirituality and celebration.
Jonathan Leitersdorf, architect and developer for Six Senses Ibiza, says:
'By channelling the destination's unique sense of community and celebration, we have created a truly transformative environment wherein guests are invited to meaningfully connect with nature, each other and themselves while discovering the elements that make Ibiza unlike anywhere else in the world.'